About Bear Arms Indoor Boutique Shooting Range
Our Story
The Bear Arms mission statement is "To fulfill a local need based on the Conceal Carry State Law that citizens are proficient in the use of firearms."  This activity also will promote social and recreational entertainment. The range is open to the public and offers special discounts to local law enforcement agencies, military personnel, and scouting groups.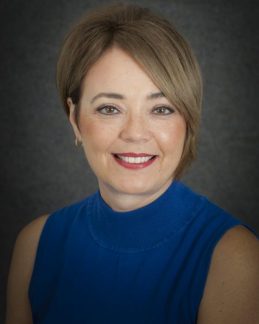 The range is the dreamchild of founder and co-owner, Ms. Cheryle Rebholz, who for many years saw an important need to have a shooting range in Ozaukee County. Up until 2018, firearms enthusiasts in the area had to travel greater distances in order to enjoy the sport of range shooting along with firearms training, self-defense and concealed carry classes. In 2016, Ms. Rebholz set out to fill that void. As owner of Faces II, a facial beauty salon located in Mequon, Ms. Rebholz decided to combine "beauty with bullets," thus creating Ozaukee County's first and only Indoor Boutique Shooting Range.  
Our Facility
There's nothing quite like Bear Arms Indoor Boutique Shooting Range.
We're Ozaukee County's first and only indoor shooting range. So what makes us so unique? For starters, almost everything you could possibly want in an indoor range is available right here at our facility.
We offer numerous self-defense classes, workshops, Wisconsin concealed carry and firearms safety courses and training — right on the premises — in our own classrooms. So no more running across town for your Wisconsin Concealed Carry permit or advanced training exercises — and then driving another ten miles to an indoor range. It's all here. You might say our instructors come to you.
And after you've completed your course, our state of the art indoor range is literally seconds away – where you can practice what our instructor's preach. And if you don't have a gun, you can easily rent one as well as purchase ammunition in our Pro Shop. Need to transfer a gun? We have an FFL (Federal Firearm License) to assist you with all of your gun transfers.
Looking for more? Our spacious Conference Room can accommodate groups of all types — for all kinds of functions and events — from gun leagues to corporate team building, from military organizations to veterans' groups – even your local Boys and Girls Scouts clubs*.
And if you're lucky enough to be a Bear Arms Member, you can enjoy our exclusive Member's Only Lounge, where you can kick back, relax, listen to music or watch a flick or two on the big screen. We can even provide on-site catering for your next function or big event. From a company Christmas party to birthdays, bachelorette parties — or even wedding parties!
And if that's not enough, how about honing your skills on Wisconsin's only interactive dry-fire gun simulator? The same advanced system used by law enforcement and military. To cap it off, we've even got a unique boutique that offers clothing accessories, beauty aids and facial creams for women AND men. You won't find that at just any gun range.
Best of all, everyone is welcomed at Bear Arms. From novice to pro. From couples to the family. Groups to Ladies' and Mens' Leagues. Bear Arms…your best shot at finding an indoor shooting range that has it all.
* Conference Room is free to members and the public. Reservations are required for use.
* Children under 18 must be accompanied by a legal guardian at all times.
Our Staff
Bear Arms is supervised by a dedicated staff that has earned the National Rifle Association (NRA) safety officer certification. All individuals using the range are required to provide valid I.D. and sign a liability waiver before using the range.
The facility is open to the public and offers special discounts to local law enforcement officers, military personnel, active and retired vets, reservists, and local firefighters. Inquire.
We look forward to providing you with an indoor shooting experience that exceeds your expectations, and we'll do whatever we can to make your visit at Bear Arms a memorable one.
Our safe and friendly atmosphere is designed to not only cater to the seasoned shooter but also those new to the activity. This includes men, women, children, and whole families just getting into shooting. Classes in gun safety, operation, conceal carry, and self-defense are offered throughout the year.