It's really a destination onto itself. Bear Arms Indoor Boutique Shooting Range, a stellar, state-of-the-art indoor range, entertainment and educational facility. Stop by and see for yourself what makes Bear Arms the stand alone choice for firearms enthusiasts everywhere. 
Due to these unprecedented times, we are experiencing a high volume of Range Shooters. Until further notice, RANGE RESERVATIONS ARE STRONGLY ENCOURAGED. Please phone in your reservation. We do not offer online reservations at this time. Call 262.478.9111. Please arrive 15 minutes prior to your reservation to avoid delays. Members receive front of line privileges. Thank you and please accept our apologies for any inconvenience this may have caused.
NOW HIRING! RANGE SAFETY OFFICER. CLICK HERE TO APPLY.
ALWAYS OPEN TO THE PUBLIC.
HOURS | RATES | CONTACT
Closed Mondays
NEW TEMPORARY HOURS
Tuesday-Friday: 10 AM – 6 PM
Saturday: 9 AM – 6 PM
Sunday: 11 AM – 4 PM
Closed Holidays (See bottom of page)
1/2 Hour Rates
(Perfect For Rifle Sighting)
Standard Shooter $12.50
1 Hour Rates
Standard Primary Shooter $25
Standard Secondary Shooter $12.50
Binge Shooter Rates
Standard Shooter $100
4 Hours (5th hour is complementary)
E: info@beararmswi.com
P: 262.478.9111
F: 262.518.0373
Address: 9653 North Granville Road, Mequon, WI, 53097
NEW POLICY CHANGE: Effective immediately, students can reschedule their class only one time. If you fail to show up for your rescheduled class you will not be given a refund.
Upcoming Classes & Events
(For more class dates go to our Training/ Education page)
Wednesday, March 10, 2021
Sunday, March 28, 2021
Saturday, March 20, 2021 — One Slot OPEN!
Sold Out Through April 3, 2021 
Wednesday, April 14, 2021
Saturday, April 17, 2021
Saturday, May 1, 2021
Saturday, May 15, 2021
Saturday, May 29, 2021
Handgun 101
Thursday, April 8, 2021
Sold Out Through March 27, 2021
Saturday, April 10, 2021
Saturday, April 24, 2021
Saturday, May 8, 2021
Saturday, May 22, 2021
COVID-19 UPDATE: The maximum number of students per class can now vary depending upon the classroom size. We will continue to work within the social distancing guidelines to ensure your protection and the protection of our employees. Thank you. 
MEMBERS RECEIVE ADDITIONAL PERKS AND BENEFITS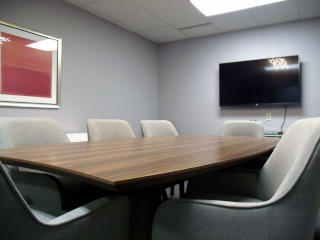 Give Us A Shot. Five Memberships to Choose From. You Won't Be Disappointed.
Keep your firearm in top-notch condition. Have it cleaned by Bear Arms. We'll fieldstrip your weapon, perform a quick inspection and thoroughly clean and dress your firearm so it's ready to go next time you hit the range. Drop your firearm off at our desk for a scheduled pick-up — or with time permitting, we'll perform this service while you wait. 
Try Our New Gun Cleaning Service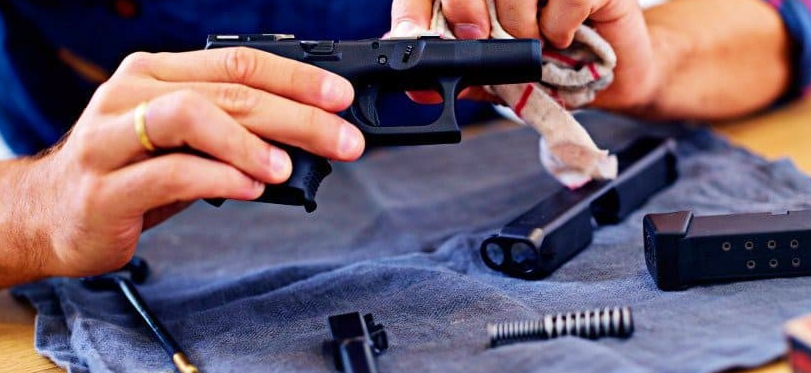 Little Charities For Big Hearts.
We've added a new tab to our website called Charity. It's located right next to the Memberships tab on the main menu. It's a page dedicated soley to local and national charities. We call it: Shoot For A Good Cause. And it allows our readers an opportunity to donate should they so choose. Check out our latest Charity Drives…maybe you or your business can help support our latest cause. Here's the link.
God, Guns & Gumbo – A winning recipe in Lousiana.
All students who are taking conceal carry, firearms training, personal defense or educational classes or courses are REQUIRED to have a WAIVER on file at Bear Arms.
Bear Arms – The Preferred Dealer For Firearms Transfers
Bear Arms is a recognized Federal Firearms Licensee (FFL) & Federal Firearms Transfer dealer. Why pay more to have your firearms transferred? Whether a pistol or rifle, we charge less. You save more! That's why we're Wisconsin's Preferred Firearms Transfer & Licensee Dealer.
Call 262.478.9111 to find out our gun transfer rates
Like Us On Facebook!
Bear Arms
Wednesday, December 9th, 2020 at 5:58pm
Concerned Veterans for America
We are fortunate as a nation to have individuals like Joe and Shannon Kent who are willing to devote their lives to defending our country. Our leaders dishonor their sacrifices by sending them to fight in endless wars that aren't making us safer.
Special Event Of The Month
A Look Back On Attempted Armed Robbery
In Mequon.
It wasn't that long ago when two employees at A. C. Zuckerman Jewelers in Mequon became victims of an attempted armed robbery. In broad daylight no less. To hear their story and relive their experience, click on the video. But the reason behind publishing this story is to alert community and neighbors that violent crime can happen anywhere — at any time. That's why we think it's so important to sign up for our upcoming Self-Defense & Violence Prevention Co-Ed Workshop — Wednesday, March 10. To find out more about this potentially life-saving course — and how it can help protect you and your loved ones, visit our Classes, Ed & Training Page. 
Excellent place! Friendly, patient and knowledgeable staff! The only place at this level of service that I have been to!
Moshe R.
Traveled almost 2 hours with some friends to check it out, and we were NOT disappointed. We were met by extremely well informed and professional staff who provided us with an awesome variety of different rentals to experience. One of the best experiences of the year. 10/10 would go again.
Mark F.
This is the best shooting range we've ever been. The simulators were fantastic! It's a beautiful facility and you'll love it!
Rhonda C.
My wife bought some range time for my birthday as a surprise and I've got to say, Rebecca and the staff At Bear Arms made it an extremely memorable experience. Thank you all and I highly recommend Bear Arms to everyone.
Dreagon H.
I loved it so much, I became a member on the spot! Great atmosphere and staff who truly care! Welcome to Mequon and congrats on the official opening.
Jordan M.
The owners are wonderful people, with a great business sense. Their compassion and dedication to providing a service that the Mequon area needed will benefit the community as a whole and make firearms owners and recreational shooters have another place to go and exercise their 2nd amendment right.
Ricky R.
One of the best ranges in the area. Great staff and facility. And the simulated room is super fun to get a break from live shooting. Highly recommend!
Kaci B.
My wife and I were staying in the area for vacation and wanted to hit up a range for an hour or so. We found Bear Arms online and made a reservation and am I glad we did!! The staff was very friendly and helpful. We will definitely be back when in the area again.
Grant G.
Thanks so much for adding this class! [Self-Defense & Violence Prevention] I took it along side my daughter and son's girl friend. It was so AWESOME! We really appreciated how Bill adds humor to such a serious topic. I don't think my girls have every thought about how to protect themselves like this, but they can't stop talking about it. I wish that every young person could have this class as part of their education! Actually practicing these moves made such an impact on all of us. We loved your shop too!  Thank you so much for offering this.
Lisa R.
Hi again. I just wanted to let you know we had a very good time visiting your establishment! A special thanks to the young man, whose name I have forgotten, who, besides being extremely helpful, let us borrow his personal Colt 1911 to try out. In addition I have to apologize for not cleaning up our spent casings. In all the excitement, we completely forgot sorry about that. My girlfriend Julie and I are very sure that we will return if we are ever in your area again. Until next time.
Casper N.
What Are You Waiting For? Become A Bear Arms Member or Subscribe!
Sounds like a lot of people enjoy Bear Arms. We're sure you will too. So why not consider becoming a Member? We're sure to have a membership that works for you. If you'd like to be on our mailing list, just subscribe by filling out the form at the bottom of this page. It's absolutely free. We'll keep you in the loop about special events, firearms news, self-defense classes, league action, special discounts on merchandise — and lots more. Either way it's a win-win!
Bear Arms Has Teamed Up With Fleet Farm To Bring You A Special Offer!
Here's a nifty little deal. Rent any pistol or revolver at Bear Arms and if you purchase that exact same model at Fleet Farm of Germantown or West Bend, you'll receive a voucher good for a FREE half-hour of range time! Woohoo! That's right! Just bring your voucher along with your proof of purchase from Fleet Farm and we'll set you up for a free 1/2-hr of range time on us.
Rent from nearly three dozen eligible firearms on display. Try before you buy! It's a great way to find the right pistol or revolver for you. Then look for your best deal at Fleet Farm. Pick up some ammo while you're there — or purchase at Bear Arms. And start enjoying your firearm — and free range time on us. 
To review a list of firearms that we rent, click on our GUN RENTAL INVENTORY!
* Long guns / rifles excluded.