Simulator Action
Wisconsin's Only Dry-Fire Laser 180 Degree Tri-Screen Firearm Simulator
Memberships
Memberships available from 30-day trial pass to Corporate Package
Waiver
Save time. Have your waiver ready before attending Class or the Range.
Bear Arms Has Teamed Up With Fleet Farm To Bring You A Special Offer!
Here's a nifty little deal. Rent any pistol or revolver at Bear Arms and if you purchase that exact same model at Fleet Farm of Germantown or West Bend, you'll receive a voucher good for a FREE half-hour of range time! Woohoo! That's right! Just bring your voucher along with your proof of purchase from Fleet Farm and we'll set you up for a free 1/2-hr of range time on us.
Rent from nearly three dozen eligible firearms on display. Try before you buy! It's a great way to find the right pistol or revolver for you. Then look for your best deal at Fleet Farm. Pick up some ammo while you're there — or purchase at Bear Arms. And start enjoying your firearm — and free range time on us. 
To review a list of firearms that we rent, click on our GUN RENTAL INVENTORY!
* Long guns / rifles excluded.
To get you started, try our new

Firearm of the Month
June — The Glock 48
This week we're starting something new! We're going to showcase a different rental gun every month that you can try on the range, and then buy at your local Germantown or West Bend Fleet Farm!
This month's pick is the Glock 48. Sharing the same streamline ergonomics that made the Glock 43 pistol popular, Glock improved on the standard 43 by extending the grip to accommodate an extra four rounds of 9mm! The longer frame also caters to people with larger hands that had a hard time getting a full and positive grip purchase on the smaller model 43. The added frame length also adds to overall controllability when firing and is reminiscent of the glock 19 in a way. Comparing the two pistols (glock 19 gen 4 pictured left, glock 48 pictured right) we can see they are very similar in size. You could even call the 48 a single stack Glock 19! If you have any more questions or want to give it a try, give us a call or stop by and shoot it!
Bear Arms Launches Radio Blitz Ad Campaign
Bear Arms recently unleashed a series of fast-paced radio spots designed to get shooters and potential gun owners to take notice of the everyday violence and crime around us — and how to protect themselves and their loved ones against it. The six radio spots are currently running throughout the day and evening on WISN AM Talk radio. Take a listen to the spots and let us know your favorite one.
League Competition Has Ended. Join Us Next Year.
Winners Announced!
Congratulations to Pat Kortsch (Co-ed League) and Susan Glowinska (Women's League) for the highest average score for accuracy across eight weeks of League play. 
Preparations are also being made to award the League winners with a special plaque. Stay tuned and keep your calendar open.
Bear Arms shared a post.
Saturday, June 15th, 2019 at 1:56am
BERETTA
We hope you'll never have to experience the worst 30 seconds of your life. But we also hope that you're prepared for them. Training, drills, and a tool you can count on, when split seconds matter. Introducing the APX Carry: easy to conceal, easy to handle, easy to shoot and easy to customize. It's Beretta's newest tool in your
#winthefight
box. More info, here:
http://www.beretta.com/en-us/win-the-fight/

Tuesday, June 18th, 2019 at 10:07pm
Rent any pistol or revolver from our inventory. If you purchase the same model at the Germantown or West Bend Fleet Farm, get a free half-hour of range time, on us!

Try before you buy! It's a great way to find the perfect fit on a pistol or revolver. #2A https://t.co/OQCa7tSRSC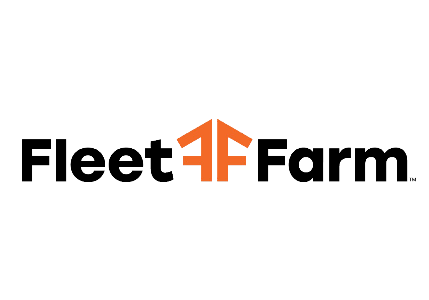 Saturday, June 15th, 2019 at 1:11am
Need a last minute perfect #FathersDay gift? A box of Dad's favorite caliber and a gift card for range time can't be beat! Ask about onsite gift wrapping as well. https://t.co/R1Ws60J6qO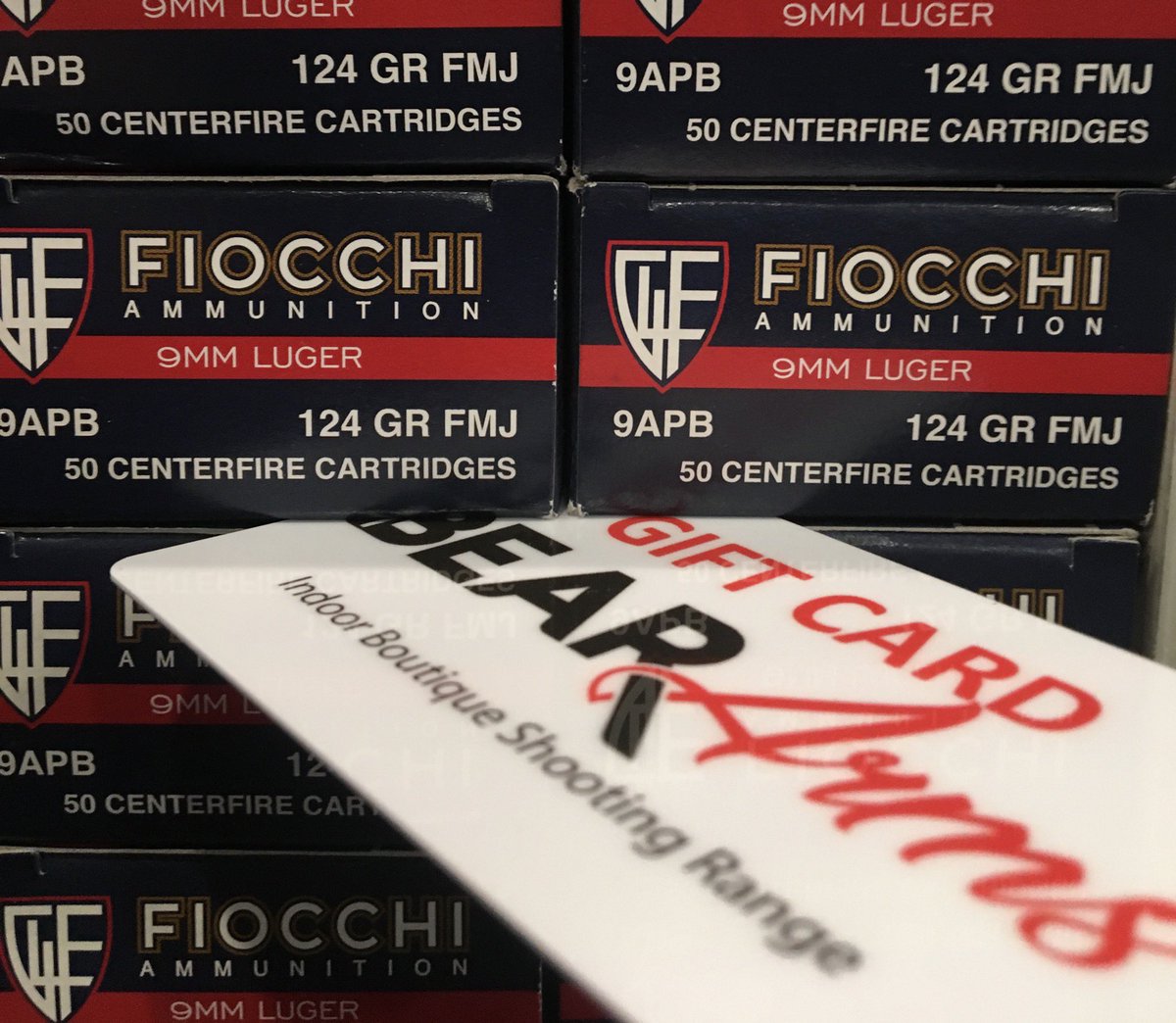 Friday, June 14th, 2019 at 5:03am
Rentals can be swapped during your range trip at no cost! Try each size of grip and see what fits you best! https://t.co/zi57vMRv0B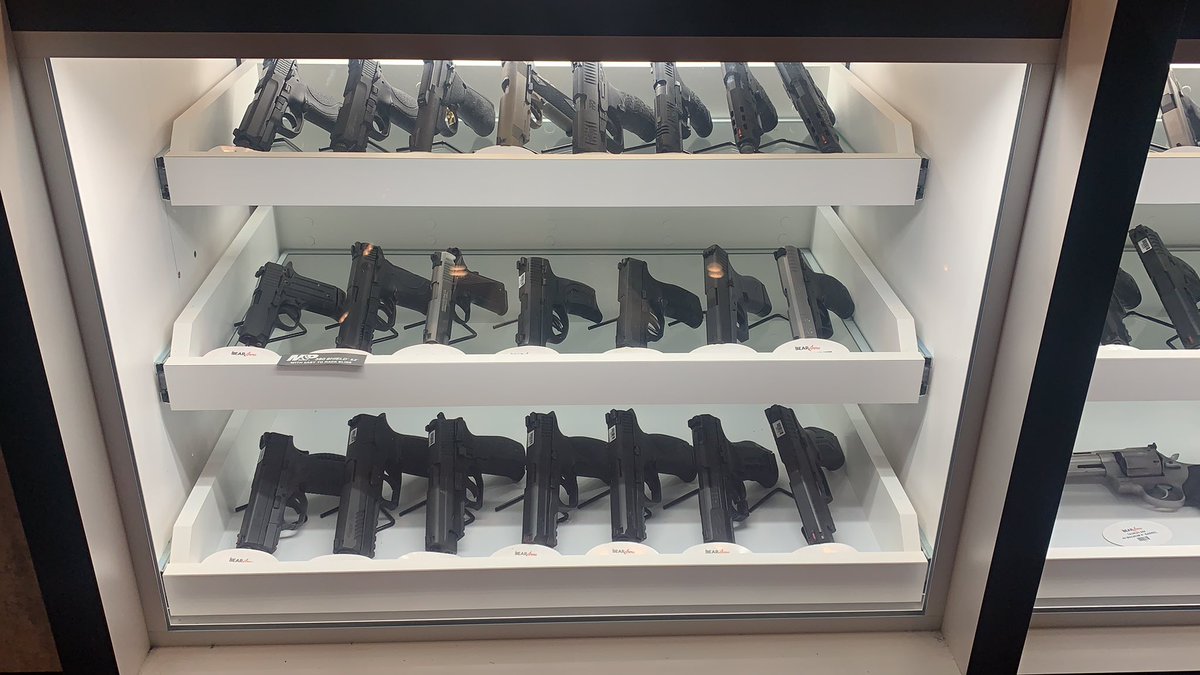 Friday, June 14th, 2019 at 5:02am
New Sabre Drink Test kit. Gives you an easy way to test a drink, 10 pack for 10 dollars at Bear Arms in Mequon! Peace of mind at your fingertips. https://t.co/ZMLOVLXrZu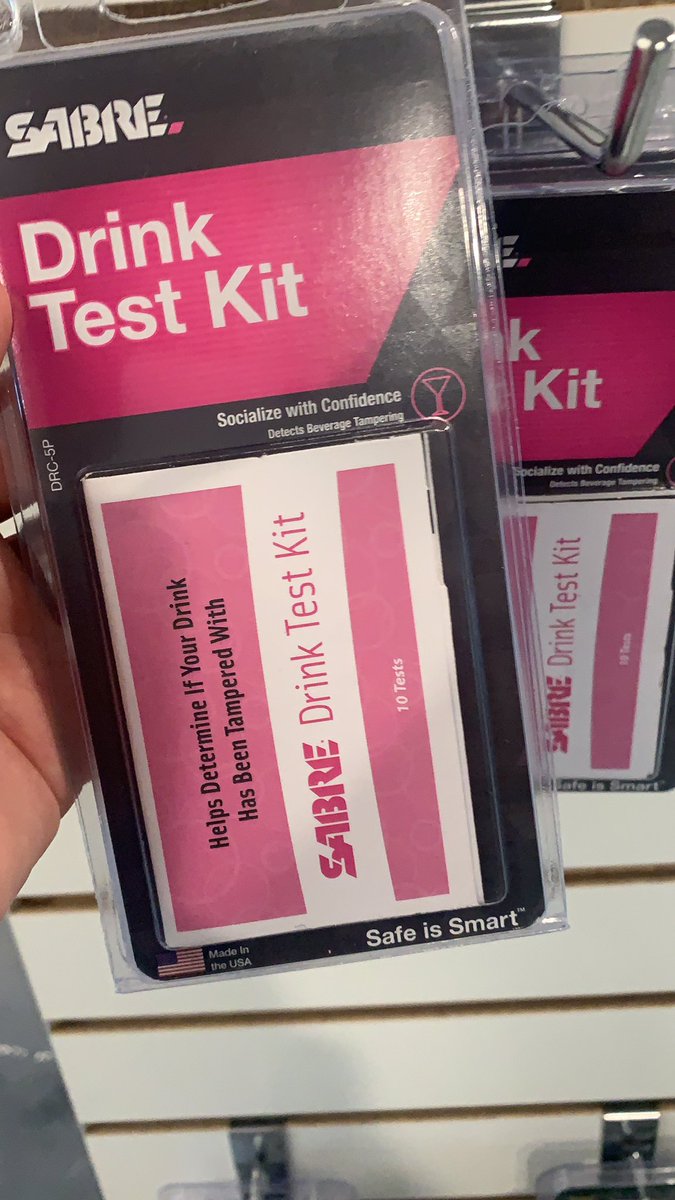 Thursday, June 13th, 2019 at 10:37am
Order a blue label Glock and pick it up at Bear Arms! https://t.co/cY3WylxP7c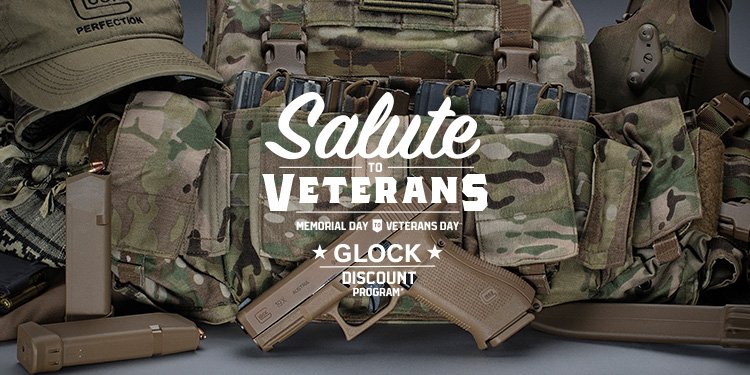 Thursday, June 13th, 2019 at 4:47am
The sun is out! Visit Bear Arms in Mequon for some safe stand-off tools to protect you and your pooch from less polite dogs out on the trails https://t.co/G5ZrCh1qwn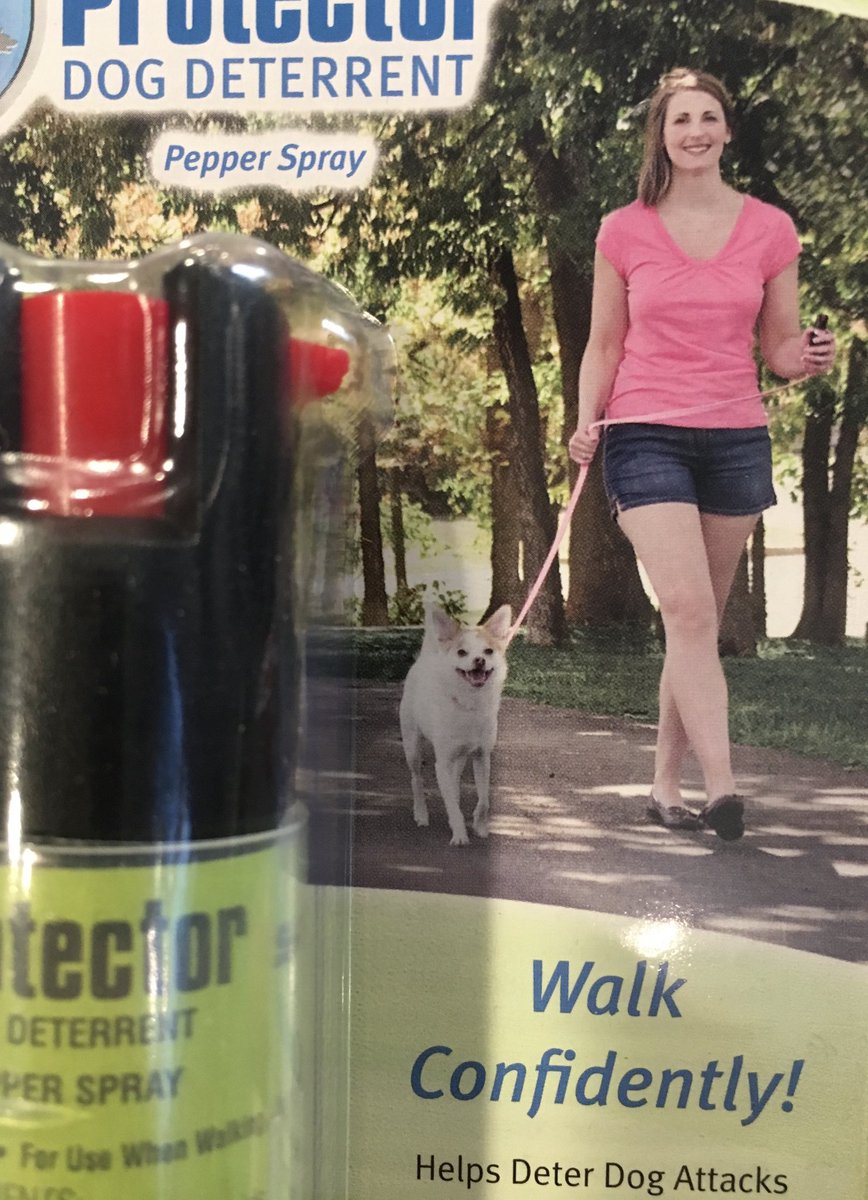 U
pcoming

C

lasses &

E

vents.
Saturday, June 22, 2019
Sunday, June 23, 2019
Saturday, June 29, 2019 
Call to arrange a private lesson
Open For Registration!
Excellent place! Friendly, patient and knowledgeable staff! The only place at this level of service that I have been to!
Moshe R.
Traveled almost 2 hours with some friends to check it out, and we were NOT disappointed. We were met by extremely well informed and professional staff who provided us with an awesome variety of different rentals to experience. One of the best experiences of the year. 10/10 would go again.
Mark F.
This is the best shooting range we've ever been. The simulators were fantastic! It's a beautiful facility and you'll love it!
Rhonda C.
My wife bought some range time for my birthday as a surprise and I've got to say, Rebecca and the staff At Bear Arms made it an extremely memorable experience. Thank you all and I highly recommend Bear Arms to everyone.
Dreagon H.
I loved it so much, I became a member on the spot! Great atmosphere and staff who truly care! Welcome to Mequon and congrats on the official opening.
Jordan M.
The owners are wonderful people, with a great business sense. Their compassion and dedication to providing a service that the Mequon area needed will benefit the community as a whole and make firearms owners and recreational shooters have another place to go and exercise their 2nd amendment right.
Ricky R.
One of the best ranges in the area. Great staff and facility. And the simulated room is super fun to get a break from live shooting. Highly recommend!
Kaci B.
My wife and I were staying in the area for vacation and wanted to hit up a range for an hour or so. We found Bear Arms online and made a reservation and am I glad we did!! The staff was very friendly and helpful. We will definitely be back when in the area again.
Grant G.
New Slide
Thanks so much for adding this class! I took it along side my daughter and son's girl friend. It was so AWESOME! We really appreciated how Bill adds humor to such a serious topic. I don't think my girls have every thought about how to protect themselves like this, but they can't stop talking about it. I wish that every young person could have this class as part of their education! Actually practicing these moves made such an impact on all of us. We loved your shop too!  Thank you so much for offering this.
Lisa R
Hone your skills with our new classes, special offers, courses and workshops.
ANNOUNCING
Last Saturday of every month. 6 pm – 8 pm. Sharpen your shooting capabilities under low light conditions.
STARTS JUNE 29, 2019
Weekday / Weeknight Specials
Every Tuesday & Wednesday Save!

Every Tuesday – Armed Services & Scouts
15% off Range & Simulator Theater. 
Every Wednesday – Ladies & Couples*
$35 for 1-hour shared Range Rental + 2 FREE targets
*Complimentary Hand Paraffin Mask Treatment
Not valid with any other offer or Membership discount.
Guys and Gals…
Sign up for ANY Concealed Carry Class and get these value-added benefits:
♦ Free Swag Bag
♦ 1/2 hr. of Free Range Time (Subject to availability)
♦ 1/2 hr. Private Lesson for only $40 (By appointment)
WAIVER REQUIRED

(A limited time offer!)
Beginner Handgun 
Saturday, June 22, 2019
This course is designed around the fundamental skills behind shooting handguns both safely and accurately. The Beginner Handgun (Formerly Handgun Marksmanship Fundamentals) is about 3 hours with a low student to Instructor ratio, allowing for close, personal hands-on attention while still being in a relaxed classroom environment. 
OPEN FOR REGISTRATION!


Introducing
❄

 SNOWBIRD PASS 

❄
Membership 
All The Fun For A Lot Less Price
Enjoy many of the same membership benefits at considerable savings.
✱ Six Month Membership
✱ Free Range Time
✱ Use of Members Lounge (flat screens and lockers)
✱ Conference Room (no charge)
✱ Preferential range time (front of line privileges)
✱ 10% discount on classes
✱ 10% discount on retail (excludes ammo)
✱ And a lot more
CHECK IT OUT!
Self-Defense & Violence Prevention Co-Ed Workshop
Sunday, June 23, 2019
Participants will learn information about the psychology of attackers, awareness andavoidance strategies, verbal de-escalation strategies, pre-contact cues and physical
strategies.

Concealed Carry & Personal Defense
Saturday, June 29, 2019
This 4+ hour class is taught by an NRA Certified Pistol Instructor and exceeds the Wisconsin Dept. of Justice requirement for training for the CCW Permit. This comprehensive course focuses on basic firearm safety and one-on-one safe gun handling skills exercises. We will discuss the attitude, training and mindset necessary to responsibly own and carry a concealed weapon. 
OPEN FOR REGISTRATION – SIGN UP TODAY!
FEATURED PRODUCT
OF THE MONTH
Share those awesome memories you had as a kid with a Daisy Red Ryder BB gun! 
Whether you're sending them off to Camp — or just doing some family camping, your loved ones can make their own memories with a Red Ryder BB gun. An American classic — and tradition. Nothing says childhood fun for both girls and boys like their first Red Ryder.
* Adult supervision strongly advised.
EFFECTIVE IMMEDIATELY: All students who are taking conceal carry, firearms training, personal defense or educational classes or courses are REQUIRED to have a WAIVER on file at Bear Arms Indoor Boutique Shooting Range prior to attending any class. FILL OUT YOUR WAIVER NOW.
Give Us A Shot. You Won't Be Disappointed.
Why Shoot At Bear Arms?

BENEFITS OF OUR INDOOR RANGE
Safety is our #1 priority at Bear Arms Indoor Boutique Shooting Range. NRA Safety Officers are available on site along with our friendly, helpful staff.
With a variety of leagues and classes to suit novice or pro, you'll find plenty of ways to learn more, practice more — and to have more fun.
Boasting modern conveniences with the latest in range technology and equipment, we invite you to experience the finest in Indoor Shooting.
Become an exclusive member at Wisconsin's newest indoor shooting range. Choose from individual memberships to Corporate packages.