Body & Wellness Services With Chair Massages & Hand Paraffin Treatments
It's really a destination onto itself. Bear Arms Indoor Boutique Shooting Range, a stellar, state-of-the-art indoor range, entertainment and educational facility. Stop by and see for yourself what makes Bear Arms the stand alone choice for firearms enthusiasts everywhere. Now celebrating its One Year Anniversary! 
ALWAYS OPEN TO THE PUBLIC.
HOURS | RATES | CONTACT
Closed Mondays
Tuesday-Friday: 10 AM – 8 PM
Saturday: 9 AM – 6 PM
Sunday: 11 AM – 4 PM
Closed Holidays (See bottom of page)
1/2 Hour Rates
(Perfect For Rifle Sighting)
Standard Shooter $12.50
1 Hour Rates
Standard Primary Shooter $25
Standard Secondary Shooter $12.50
Binge Shooter Rates
Standard Shooter $100
4 Hours (5th hour is complementary)
E: info@beararmswi.com
P: 262.478.9111
F: 262.518.0373
Address: 9653 North Granville Road, Mequon, WI, 53097
Welcome Ozaukee County Realtors Association
Realtors, sign up for your Private Self-Defense & Violence Prevention Co-ed Workshop,
Thursday, February 13, 11:00 am – 2:00 pm.
Open houses and home showings in general can open the door to thieves and home invaders. And situations even worse. Learn how to protect yourself against these types of crime. Register for our Self-Defense & Violence Prevention Co-ed Workshop. To read more about this class and how it can help you and your colleagues, click below. PLEASE NOTE: This is a Private Class and is NOT open to
the Public. 
MEMBERS RECEIVE ADDITIONAL PERKS AND BENEFITS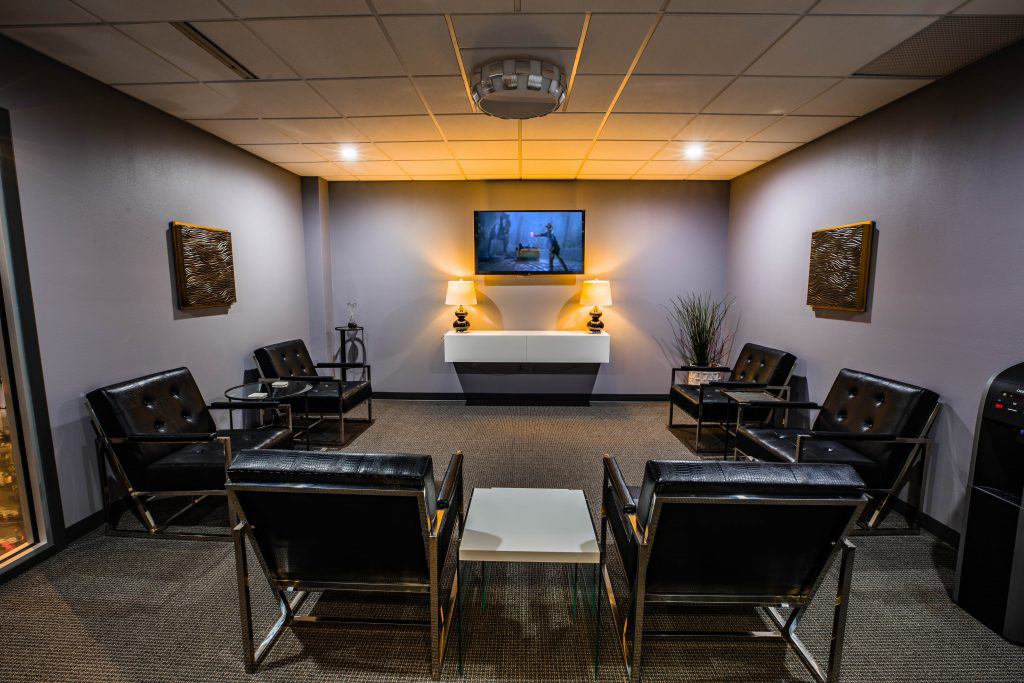 Give Us A Shot. Five Memberships to Choose From. You Won't Be Disappointed.
Upcoming Classes & Events
Saturday, January 18, 2020

—

SOLD OUT
Saturday, February 1, 2020
Saturday, February 15, 2020
Saturday, January 25, 2020

  
Saturday, February 8, 2020
Saturday, February 22, 2020
Thursday, February 13, 2020 — PRIVATE CLASS
Call to arrange a private lesson
Tuesday, January 21, 2020
All students who are taking conceal carry, firearms training, personal defense or educational classes or courses are REQUIRED to have a WAIVER on file at Bear Arms.
Bear Arms – The Preferred Dealer For Firearms Transfers
Bear Arms is a recognized Federal Firearms Licensee & Federal Firearms Transfer dealer. Why pay more to have your firearms transferred? Whether a pistol or rifle, we charge less. You save more! That's why we're Wisconsin's Preferred Firearms Transfer & Licensee Dealer.
Call 262.478.9111 to find out our rates
Like Us On Facebook!
Bear Arms
Wednesday, November 27th, 2019 at 1:05am
In Focus: Bear Arms Wisconsin
Bear Arms Wisconsin is not your typical shooting range. Take a step through its front entrance and — aside from the muffled sound of gunshots — it's hard to immediately tell that the 11,000-square-foot facility in Mequon houses eight, 25-yard lanes for pistol and rifle target practice. There.....

Tuesday, September 3rd, 2019 at 2:11pm
Bear Arms carries a wide range of AR-15 magazines with many different features for any budget! https://t.co/RIHnEwO7BK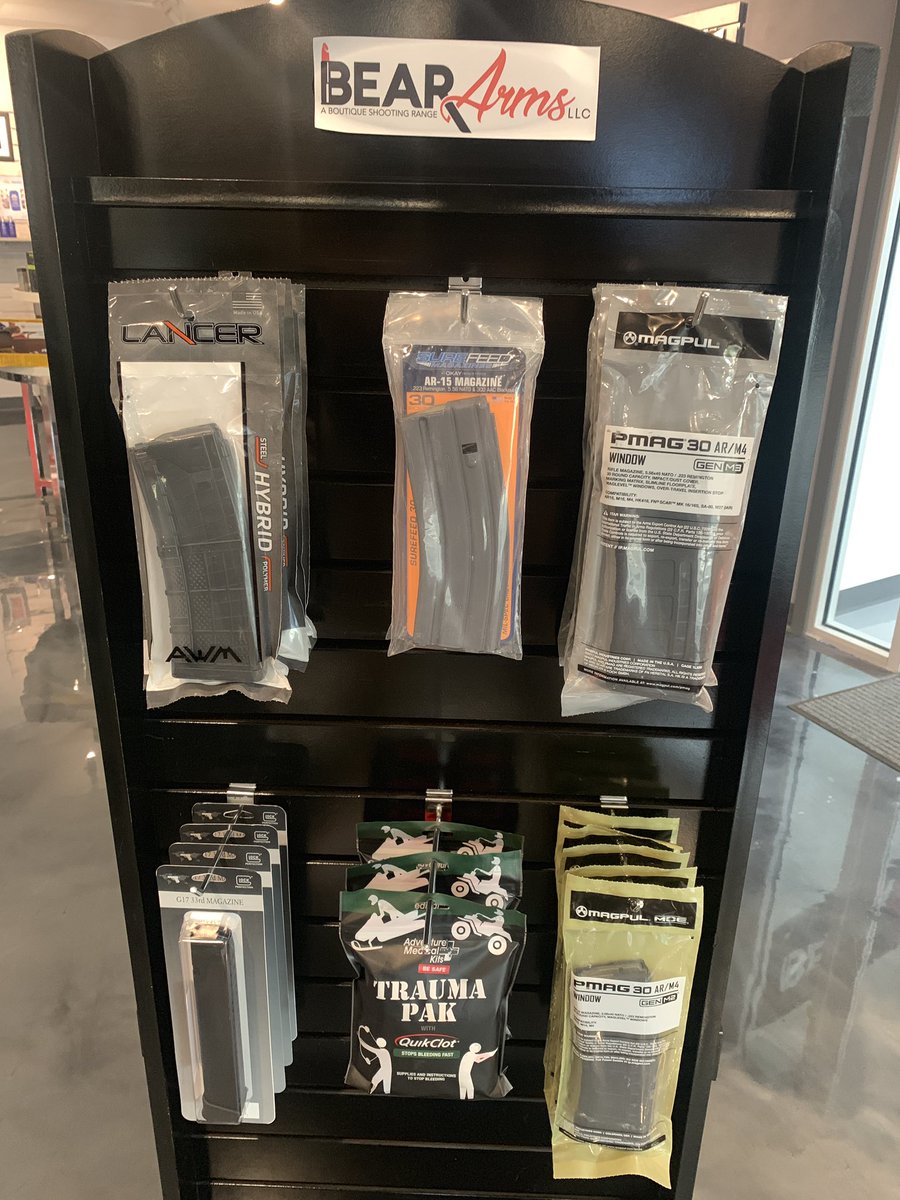 Wednesday, August 28th, 2019 at 3:19pm
Gun of the month! ADM UIC-9mm! Check it out at Bear Arms in Mequon! https://t.co/IZhe2qReof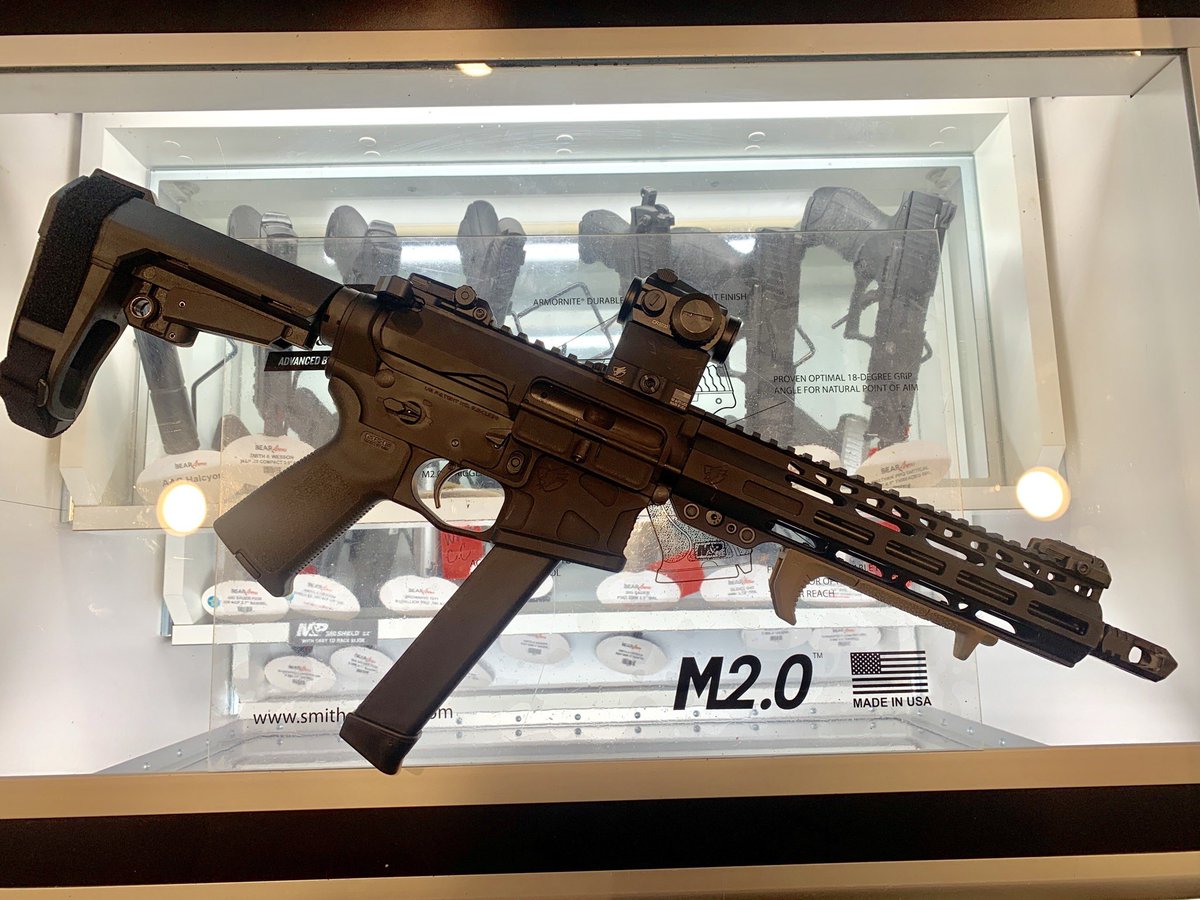 Thursday, August 8th, 2019 at 12:34pm
Interested in adding soft or hard armor protection to an existing backpack? Come to Bear Arms Range and see our affordable options! https://t.co/fNDE7mPdRE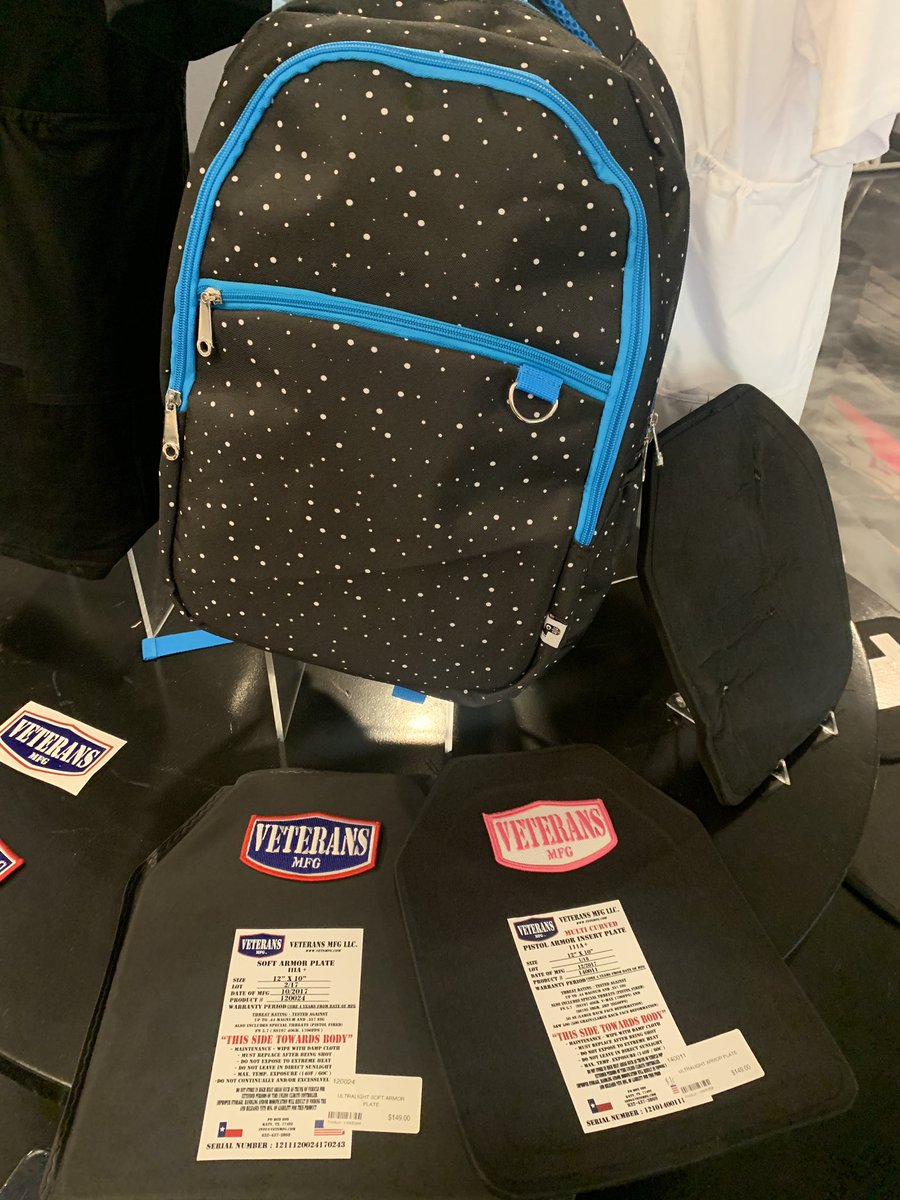 Tuesday, August 6th, 2019 at 10:26pm
If you want to do some warm up shooting before heading off to boot camp Bear Arms has most major service pistols for rent! Good luck in the Marine Corps dude! https://t.co/IVsbzk9lBq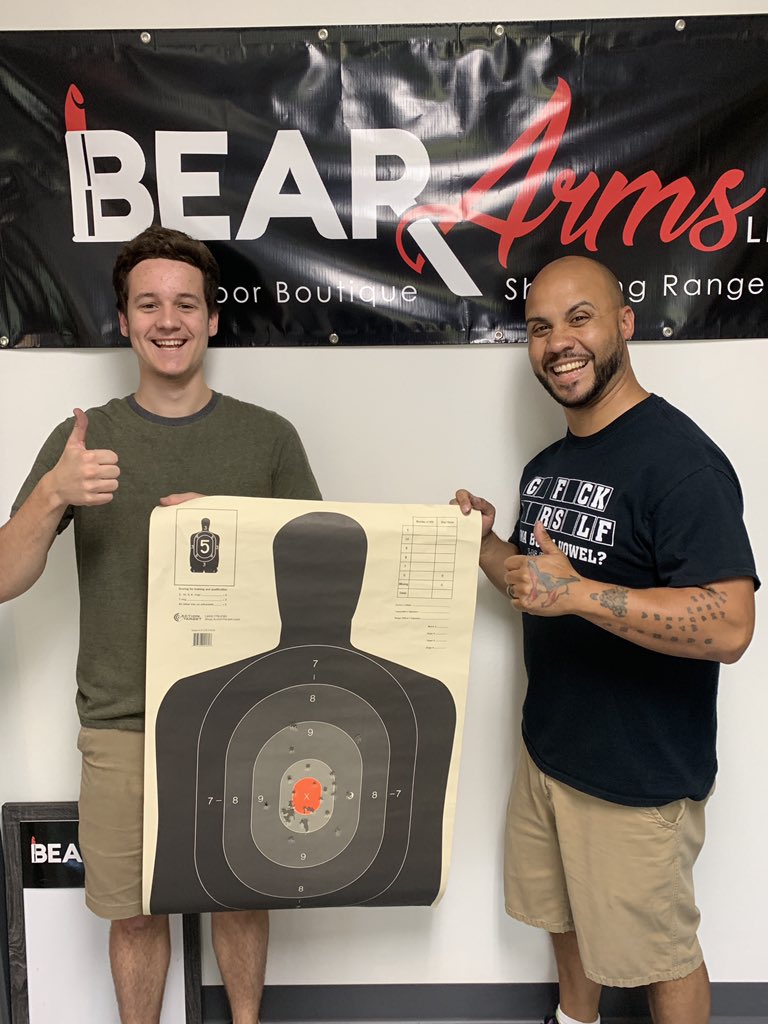 Wednesday, July 31st, 2019 at 7:26pm
Come test out our new top of the line ADM UIC mod2 and get 10% off ADM rifles, mounts, and optics packages 🇺🇸🔥💪🏼

#admmfg #americandefensemfg #guns #gunshow #ar15 https://t.co/AXcT9MiVAq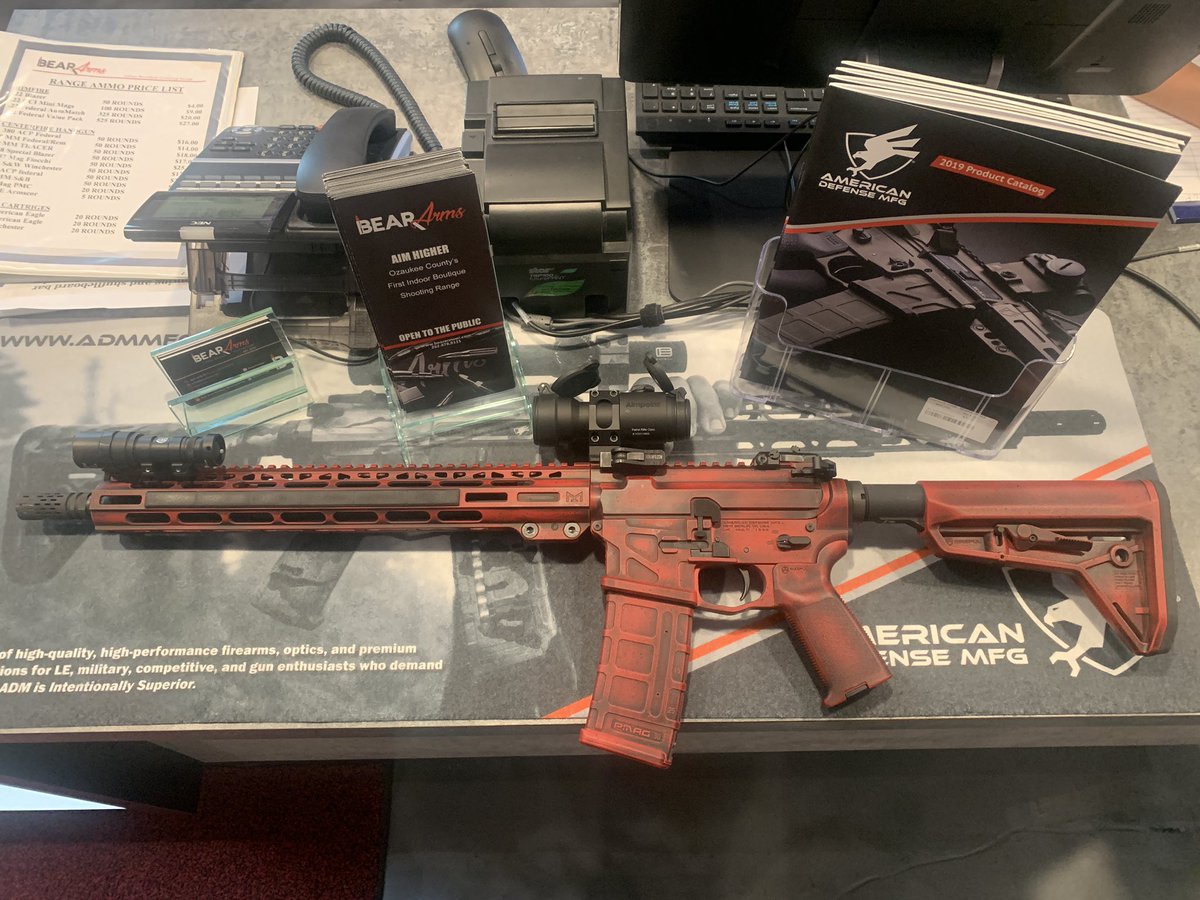 Tuesday, July 23rd, 2019 at 12:05pm
Swing through and pick up gun cleaning supplies at Bear Arms. Let us know if you need help taking your firearm apart! We also regularly put on free "spring cleaning" classes. A well maintained firearm is a safe and dependable firearm. https://t.co/YtQmVZmqgQ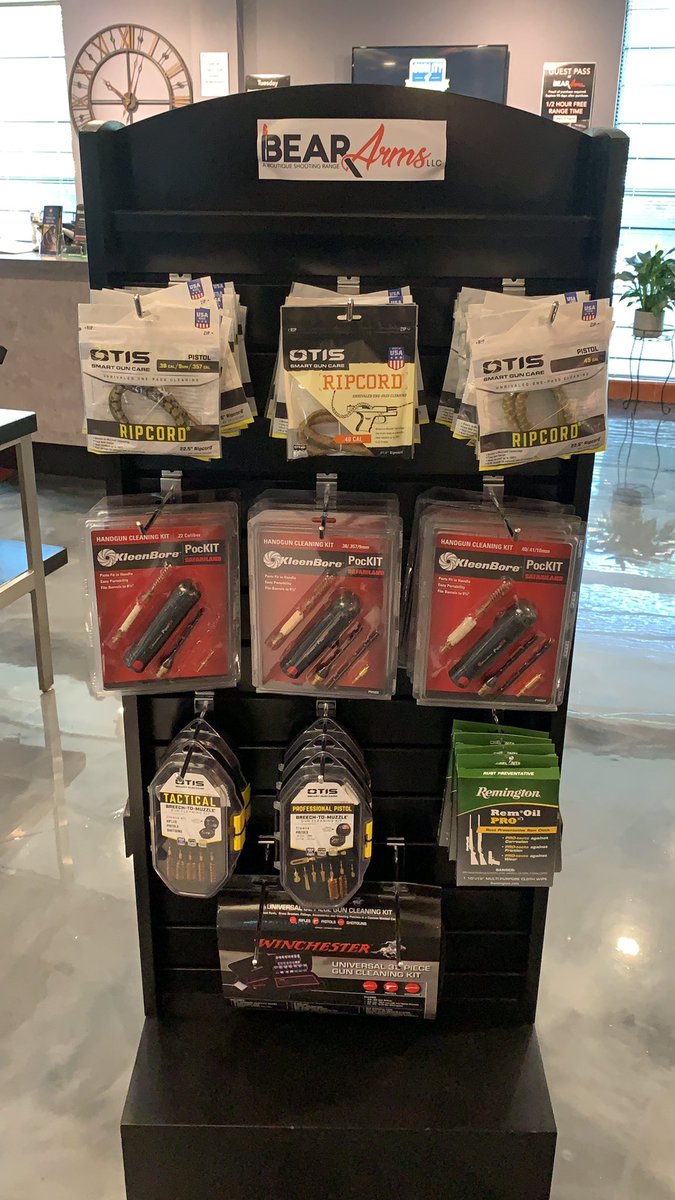 Excellent place! Friendly, patient and knowledgeable staff! The only place at this level of service that I have been to!
Moshe R.
Traveled almost 2 hours with some friends to check it out, and we were NOT disappointed. We were met by extremely well informed and professional staff who provided us with an awesome variety of different rentals to experience. One of the best experiences of the year. 10/10 would go again.
Mark F.
This is the best shooting range we've ever been. The simulators were fantastic! It's a beautiful facility and you'll love it!
Rhonda C.
My wife bought some range time for my birthday as a surprise and I've got to say, Rebecca and the staff At Bear Arms made it an extremely memorable experience. Thank you all and I highly recommend Bear Arms to everyone.
Dreagon H.
I loved it so much, I became a member on the spot! Great atmosphere and staff who truly care! Welcome to Mequon and congrats on the official opening.
Jordan M.
The owners are wonderful people, with a great business sense. Their compassion and dedication to providing a service that the Mequon area needed will benefit the community as a whole and make firearms owners and recreational shooters have another place to go and exercise their 2nd amendment right.
Ricky R.
One of the best ranges in the area. Great staff and facility. And the simulated room is super fun to get a break from live shooting. Highly recommend!
Kaci B.
My wife and I were staying in the area for vacation and wanted to hit up a range for an hour or so. We found Bear Arms online and made a reservation and am I glad we did!! The staff was very friendly and helpful. We will definitely be back when in the area again.
Grant G.
Thanks so much for adding this class! [Self-Defense & Violence Prevention] I took it along side my daughter and son's girl friend. It was so AWESOME! We really appreciated how Bill adds humor to such a serious topic. I don't think my girls have every thought about how to protect themselves like this, but they can't stop talking about it. I wish that every young person could have this class as part of their education! Actually practicing these moves made such an impact on all of us. We loved your shop too!  Thank you so much for offering this.
Lisa R
Hi again. I just wanted to let you know we had a very good time visiting your establishment! A special thanks to the young man, whose name I have forgotten, who, besides being extremely helpful, let us borrow his personal Colt 1911 to try out. In addition I have to apologize for not cleaning up our spent casings. In all the excitement, we completely forgot sorry about that. My girlfriend Julie and I are very sure that we will return if we are ever in your area again. Until next time.
Casper N
Bear Arms Has Teamed Up With Fleet Farm To Bring You A Special Offer!
Here's a nifty little deal. Rent any pistol or revolver at Bear Arms and if you purchase that exact same model at Fleet Farm of Germantown or West Bend, you'll receive a voucher good for a FREE half-hour of range time! Woohoo! That's right! Just bring your voucher along with your proof of purchase from Fleet Farm and we'll set you up for a free 1/2-hr of range time on us.
Rent from nearly three dozen eligible firearms on display. Try before you buy! It's a great way to find the right pistol or revolver for you. Then look for your best deal at Fleet Farm. Pick up some ammo while you're there — or purchase at Bear Arms. And start enjoying your firearm — and free range time on us. 
To review a list of firearms that we rent, click on our GUN RENTAL INVENTORY!
* Long guns / rifles excluded.
Featured Product Of The Month
Stop by Bear Arms this month and check out our complete line of tactical clothing and equipment.