Body & Wellness Services With Chair Massages & Hand Paraffin Treatments
It's really a destination onto itself. Bear Arms Indoor Boutique Shooting Range, a stellar, state-of-the-art indoor range, entertainment and educational facility. Stop by and see for yourself what makes Bear Arms the stand alone choice for firearms enthusiasts everywhere. Now celebrating its One Year Anniversary! 
Due to these unprecedented times, we are experiencing a high volume of Range Shooters. Until further notice, RANGE RESERVATIONS ARE STRONGLY ENCOURAGED. Please phone in your reservation. We do not offer online reservations at this time. Call 262.478.9111. Please arrive 15 minutes prior to your reservation to avoid delays. Members receive front of line privileges. Thank you and please accept our apologies for any inconvenience this may have caused.
ALWAYS OPEN TO THE PUBLIC.
HOURS | RATES | CONTACT
Closed Mondays
NEW TEMPORARY HOURS
Tuesday-Friday: 10 AM – 6 PM
Saturday: 9 AM – 6 PM
Sunday: 11 AM – 4 PM
Closed Holidays (See bottom of page)
1/2 Hour Rates
(Perfect For Rifle Sighting)
Standard Shooter $12.50
1 Hour Rates
Standard Primary Shooter $25
Standard Secondary Shooter $12.50
Binge Shooter Rates
Standard Shooter $100
4 Hours (5th hour is complementary)
E: info@beararmswi.com
P: 262.478.9111
F: 262.518.0373
Address: 9653 North Granville Road, Mequon, WI, 53097
Learn Battle-Tested, Street-Smart, Self-Defense Techniques.
Sign Up For Our Self-Defense & Violence Prevention Co-Ed Workshop.
Saturday, August 22, 2020, 1:30 pm – 4:30 pm
This is a non-lethal workshop — no firearms handling or practice shooting is involved. It teaches you non-lethal ways to deter home invaders. To stop carjackers in their tracks — to help protect your daughter or loved one against campus assault. You'll learn about the psychology of attackers, awareness and avoidance strategies, verbal de-escalation strategies…and much more.

We'll also teach you key defensive maneuvers that can startle your attacker — or even render them helpless — giving you enough time to escape.
FREE Pepper Spray included with this class. FREE defensive flashlight for students age 12 – 16.
Each a $12 Value!
MEMBERS RECEIVE ADDITIONAL PERKS AND BENEFITS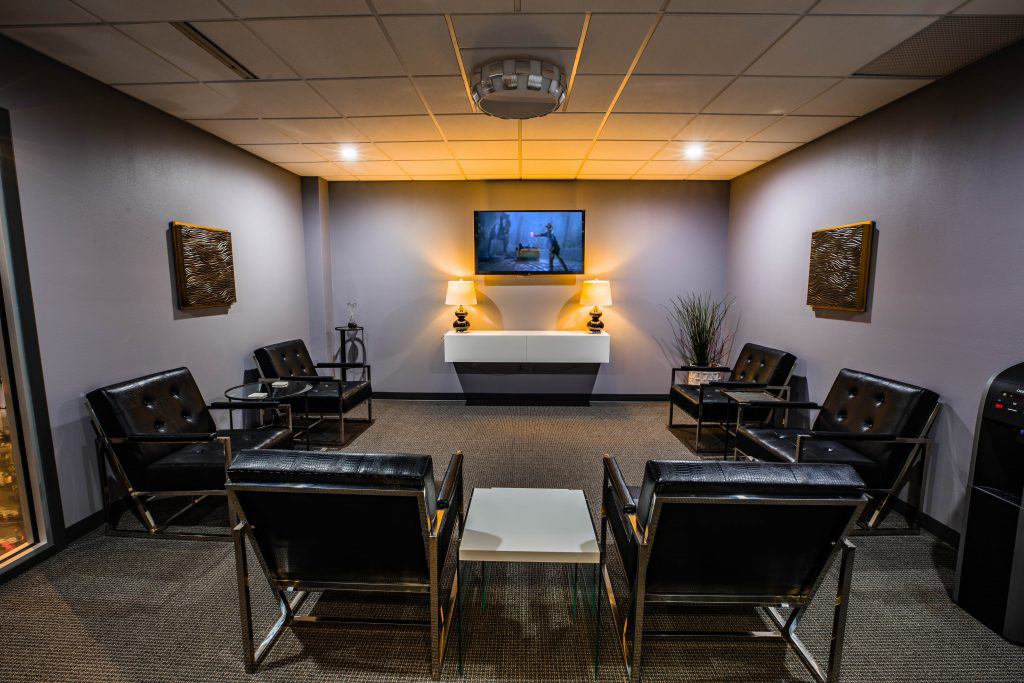 Shooting range, ammo business booming amid coronavirus pandemic
Shut down or altered service, the spread of the coronavirus has businesses all across southeastern Wisconsin changing their day-to-day routines. But one Mequon business is actually seeing an increase in customers — and handling it all within the rules.
Keep your firearm in top-notch condition. Have it cleaned by Bear Arms. We'll fieldstrip your weapon, perform a quick inspection and thoroughly clean and dress your firearm so it's ready to go next time you hit the range. Drop your firearm off at our desk for a scheduled pick-up — or with time permitting, we'll perform this service while you wait. 
Try Our New Gun Cleaning Service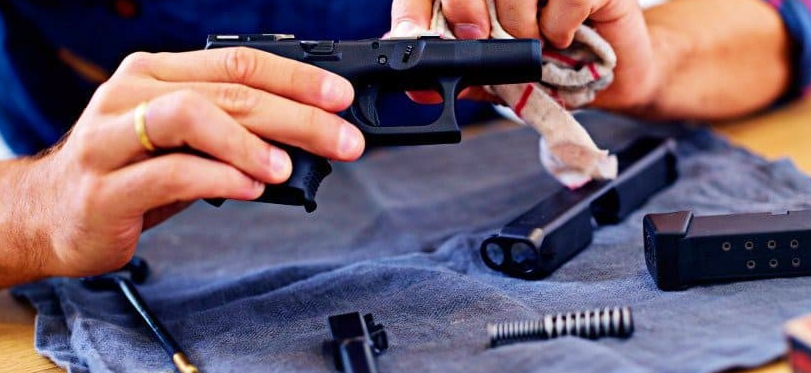 Cabin fever? Shoot on over to Bear Arms. We're open!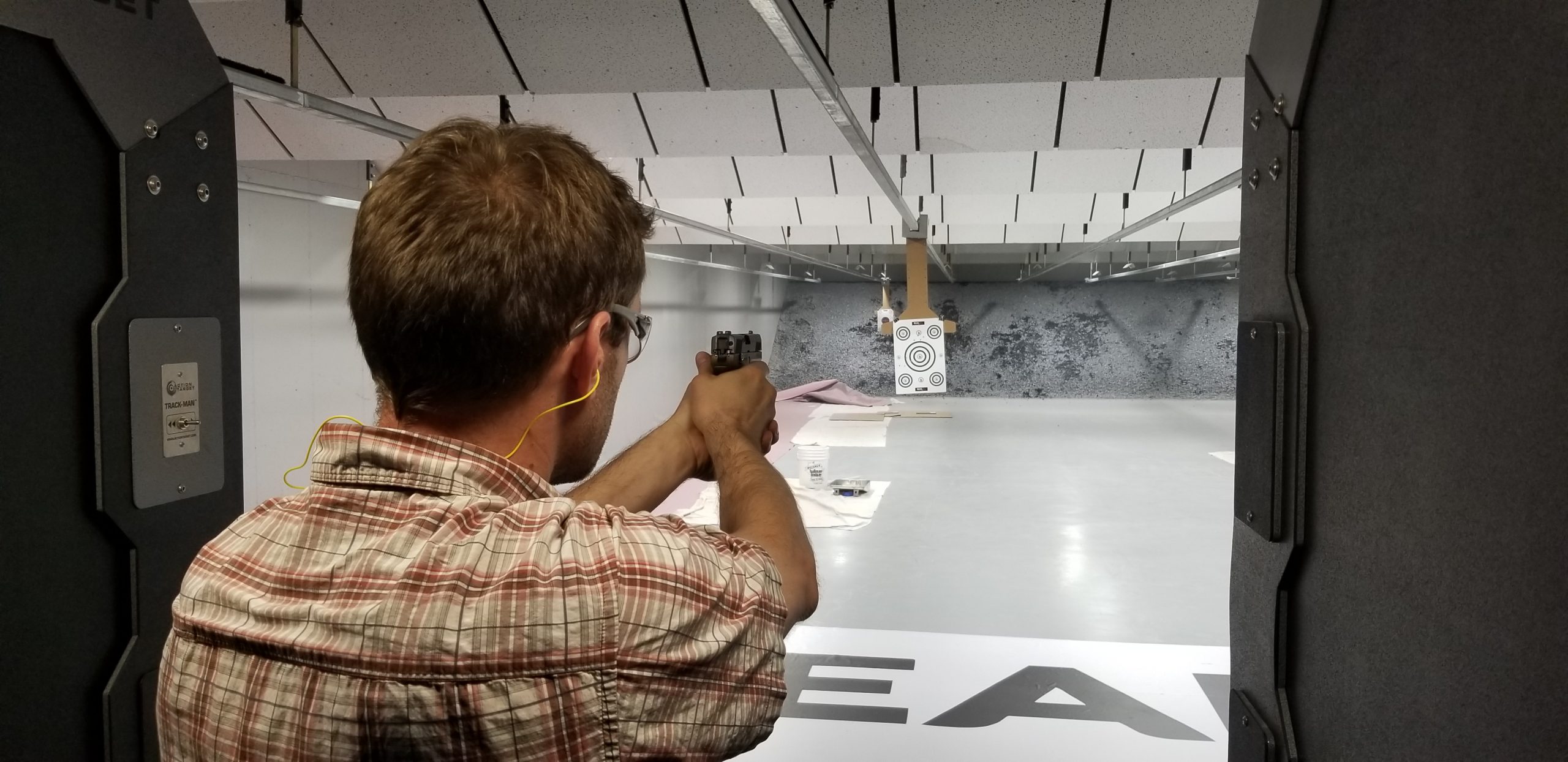 Got a bad case of "cabin fever lockdown?" Well here's some good news. Bear Arms has permission to stay open. That's right. How is this possible? Click on our News/Media link to read all about it. 
Give Us A Shot. Five Memberships to Choose From. You Won't Be Disappointed.
COVID-19 UPDATE: The maximum number of students per class can now vary depending upon the classroom size. We will continue to work within the social distancing guidelines to ensure your protection. Thank you. 
Upcoming Classes & Events
Firearm Safety NRA Eddie Eagle Program — Sunday, September, 13, 2020
Fall M/T Rec Guide Range Line School
Saturday, August 22, 2020
Wednesday, August 12, 2020

— SOLD OUT!
Saturday, October 17, 2020
Saturday, October 31, 2020
 

Tuesday, August 25, 2020
Wednesday, September 9, 2020
Saturday, October 24, 2020
All students who are taking conceal carry, firearms training, personal defense or educational classes or courses are REQUIRED to have a WAIVER on file at Bear Arms.
Bear Arms – The Preferred Dealer For Firearms Transfers
Bear Arms is a recognized Federal Firearms Licensee & Federal Firearms Transfer dealer. Why pay more to have your firearms transferred? Whether a pistol or rifle, we charge less. You save more! That's why we're Wisconsin's Preferred Firearms Transfer & Licensee Dealer.
Call 262.478.9111 to find out our rates
Like Us On Facebook!
Bear Arms
Saturday, May 23rd, 2020 at 3:23pm
Excellent place! Friendly, patient and knowledgeable staff! The only place at this level of service that I have been to!
Moshe R.
Traveled almost 2 hours with some friends to check it out, and we were NOT disappointed. We were met by extremely well informed and professional staff who provided us with an awesome variety of different rentals to experience. One of the best experiences of the year. 10/10 would go again.
Mark F.
This is the best shooting range we've ever been. The simulators were fantastic! It's a beautiful facility and you'll love it!
Rhonda C.
My wife bought some range time for my birthday as a surprise and I've got to say, Rebecca and the staff At Bear Arms made it an extremely memorable experience. Thank you all and I highly recommend Bear Arms to everyone.
Dreagon H.
I loved it so much, I became a member on the spot! Great atmosphere and staff who truly care! Welcome to Mequon and congrats on the official opening.
Jordan M.
The owners are wonderful people, with a great business sense. Their compassion and dedication to providing a service that the Mequon area needed will benefit the community as a whole and make firearms owners and recreational shooters have another place to go and exercise their 2nd amendment right.
Ricky R.
One of the best ranges in the area. Great staff and facility. And the simulated room is super fun to get a break from live shooting. Highly recommend!
Kaci B.
My wife and I were staying in the area for vacation and wanted to hit up a range for an hour or so. We found Bear Arms online and made a reservation and am I glad we did!! The staff was very friendly and helpful. We will definitely be back when in the area again.
Grant G.
Thanks so much for adding this class! [Self-Defense & Violence Prevention] I took it along side my daughter and son's girl friend. It was so AWESOME! We really appreciated how Bill adds humor to such a serious topic. I don't think my girls have every thought about how to protect themselves like this, but they can't stop talking about it. I wish that every young person could have this class as part of their education! Actually practicing these moves made such an impact on all of us. We loved your shop too!  Thank you so much for offering this.
Lisa R.
Hi again. I just wanted to let you know we had a very good time visiting your establishment! A special thanks to the young man, whose name I have forgotten, who, besides being extremely helpful, let us borrow his personal Colt 1911 to try out. In addition I have to apologize for not cleaning up our spent casings. In all the excitement, we completely forgot sorry about that. My girlfriend Julie and I are very sure that we will return if we are ever in your area again. Until next time.
Casper N.
What Are You Waiting For? Become A Bear Arms Member or Subscribe!
Sounds like a lot of people enjoy Bear Arms. We're sure you will too. So why not consider becoming a Member? We're sure to have a membership that works for you. If you'd like to be on our mailing list, just subscribe by filling out the form at the bottom of this page. It's absolutely free. We'll keep you in the loop about special events, firearms news, self-defense classes, league action, special discounts on merchandise — and lots more. Either way it's a win-win!
Bear Arms Has Teamed Up With Fleet Farm To Bring You A Special Offer!
Here's a nifty little deal. Rent any pistol or revolver at Bear Arms and if you purchase that exact same model at Fleet Farm of Germantown or West Bend, you'll receive a voucher good for a FREE half-hour of range time! Woohoo! That's right! Just bring your voucher along with your proof of purchase from Fleet Farm and we'll set you up for a free 1/2-hr of range time on us.
Rent from nearly three dozen eligible firearms on display. Try before you buy! It's a great way to find the right pistol or revolver for you. Then look for your best deal at Fleet Farm. Pick up some ammo while you're there — or purchase at Bear Arms. And start enjoying your firearm — and free range time on us. 
To review a list of firearms that we rent, click on our GUN RENTAL INVENTORY!
* Long guns / rifles excluded.
Tasers are back! And we have a very limited quantity. Stop intruders in their tracks. Protect your family – and yourself from home invasion and assault with this powerful, non-lethal weapon. If you're looking for a way to defend yourself and your loved ones – without carrying a firearm, a taser might be your answer. Check 'em out at Bear Arms.* $449.00 each (Tax not included). * You must have a Wisconsin Conceal & Carry permit in order to carry a taser. Sign up for a CCW class today.
Also available – Door Stop Alarm, Window Alarm and Hand-held Alarm. The perfect solution to prevent intruders from entering your home or bedroom with a non-skid pad. Perfect for college students and apartments. Stay safe at home – or on the go!
Check out our Boutique page with other great items, products, and firearms' accessories. 

FREE USE OF SIMULATOR ROOM WITH TASER SCENARIO
WHEN YOU PURCHASE A TASER.