Gun Rentals
Ear and Eye Protection Kit — $3.50
Hand Gun Rentals* — $20.00 flat rate fee for pistols
Long Gun Rentals* — $30.00 flat rate fee
Flat rate fee is especially helpful if you are in the market to buy
Trade out and rent as many firearms as you want
Try multiple calibers for a more entertaining and greater learning experience
Find your personal preference
Try before you buy!
Reduce your purchasing mistakes or Buyer's remorse
* upon availability
Lane Rentals:
Reservations recommended. Credit cards to hold reservations.
No refunds on late arrivals or no-shows.
GUN RENTAL INVENTORY
Beretta M9
Beretta 92FS
Browning Buck Mark
Browning 1911 380
Colt 1911 22LR
CZ 75 SP-01
Desert Eagle 50AE
Desert Eagle 50AE Gold Plated
FN 509Mid 9mm
Glock 19
Glock 21
Glock 22
Glock 27
Glock 43
Glock 43 x 9mm
Glock 17 x 9mm
Glock 44  .22LR
Glock 48
M&P 9
M&P 9 EZ
M&P 22LR Compact
M&P 380 EZ
M&P Shield 9 2.0
M&P Shield 40
M&P 45
Ruger LC9s
Ruger M29 44Mag
Ruger 57
Ruger Red Hawk
Ruger Wrangler .22 revolver
Sig P226
Sig P238
Sig P320
Sig P365
Sig Sauer 365 SAS  9mm
Sig Sauer 365 XL  9mm
Smith & Wesson Victory
Smith and Wesson 649
Smith and Wesson 686+
Springfield 1911 Defender
Springfield XDM
Springfield XDM 45
Springfield XD-S 9
Taurus 44 Mag
Walther P22 .22LR
Walther PPQ 9mm
Walther PPQ 22LR
Walther CCP
Walther P99

Rifles:
ADM UIC-9
ADM UIC-10  .308
Bear Arms ADM UIC-10 .308
ADM UIC-15 16″ Barrel
ADM UIC-15 11.5″ Barrel
Crickett Youth Bolt Action 22LR
Midwest Industries AR15
Ruger 10/22 Takedown
Ruger American 22LR
Sig MCX 556
Coming Soon:
S&W AR .22
Springfield Armory Hellcat
* Inventory subject to change. Firearms in stock subject to availability.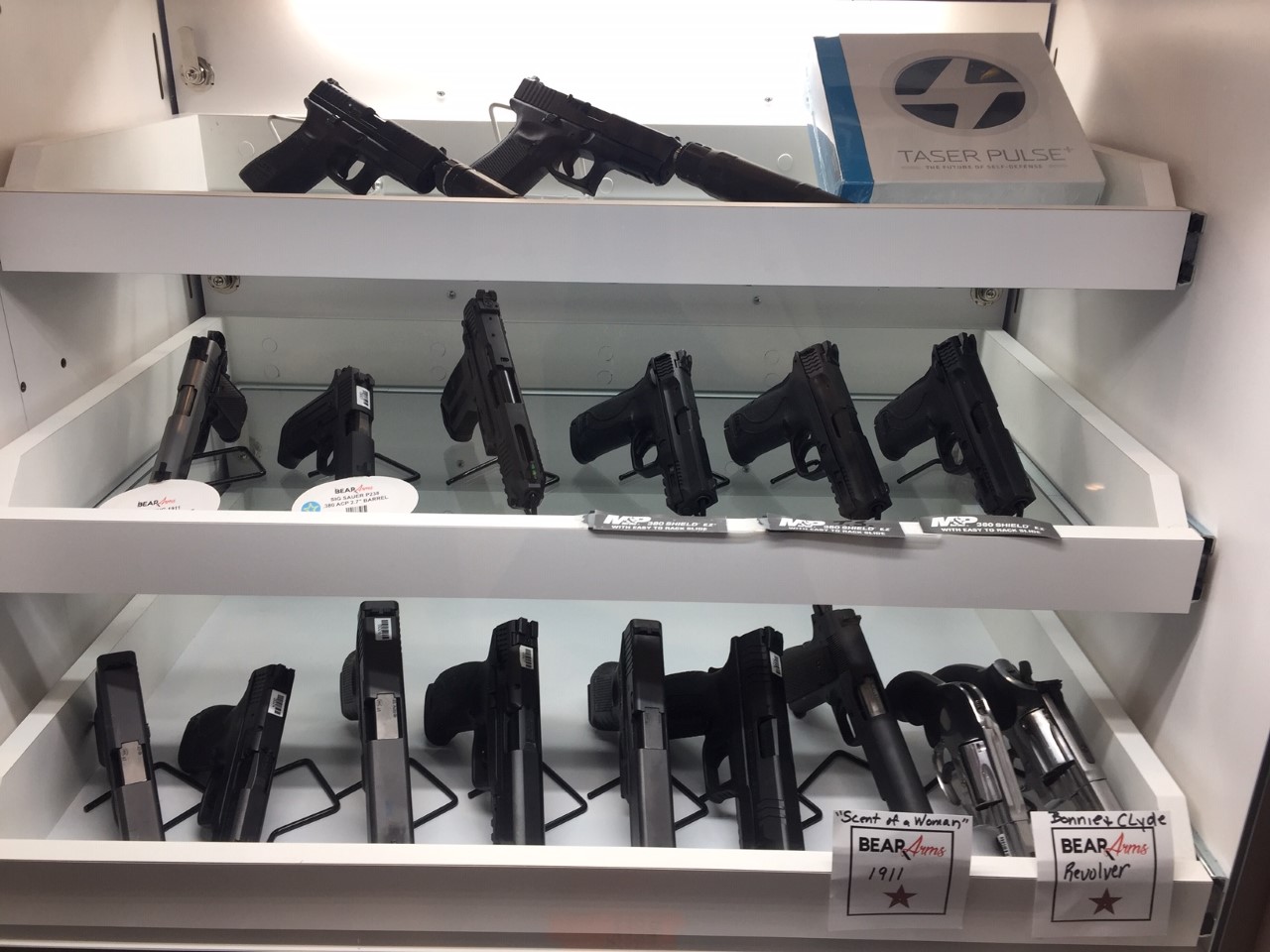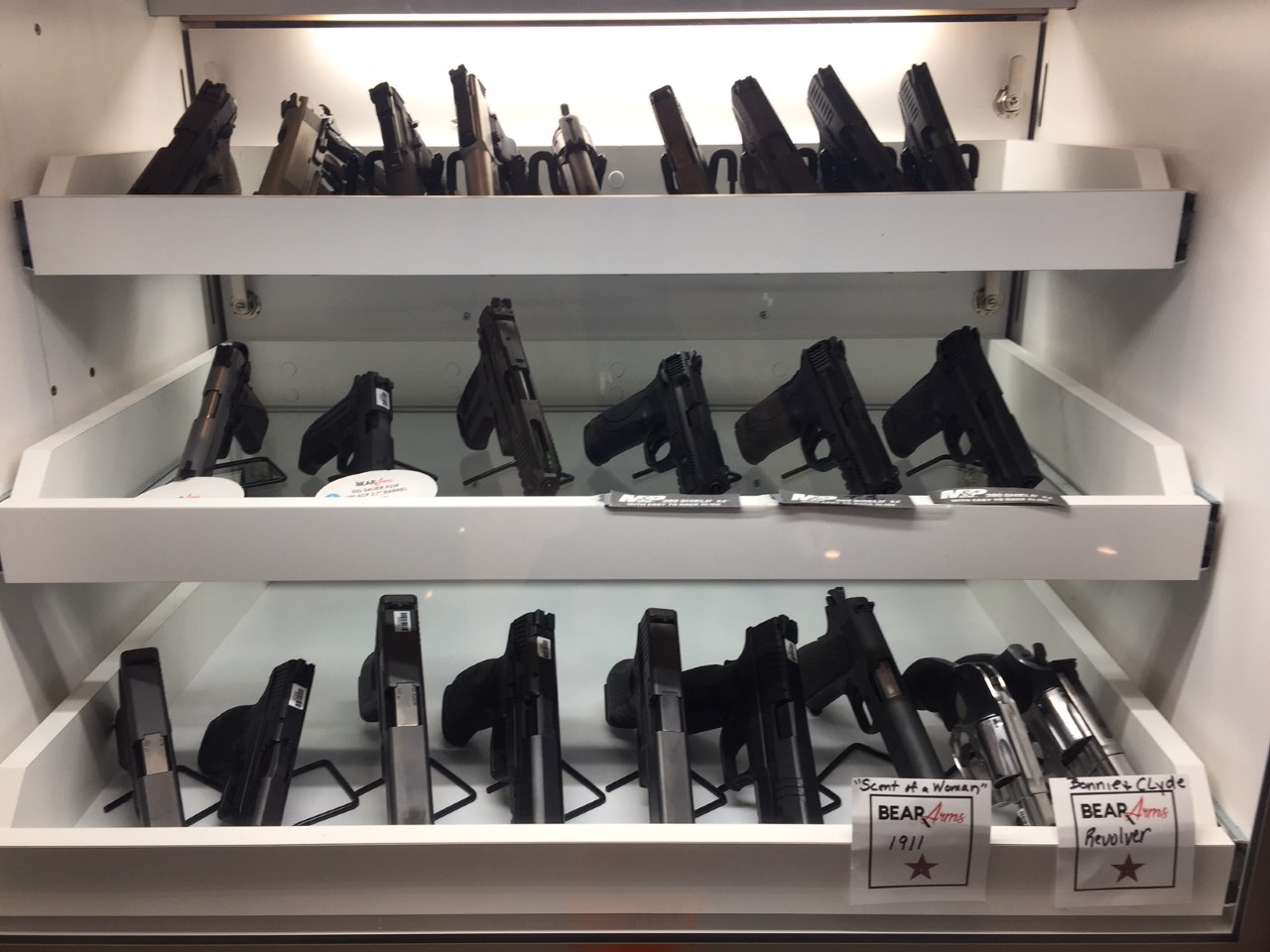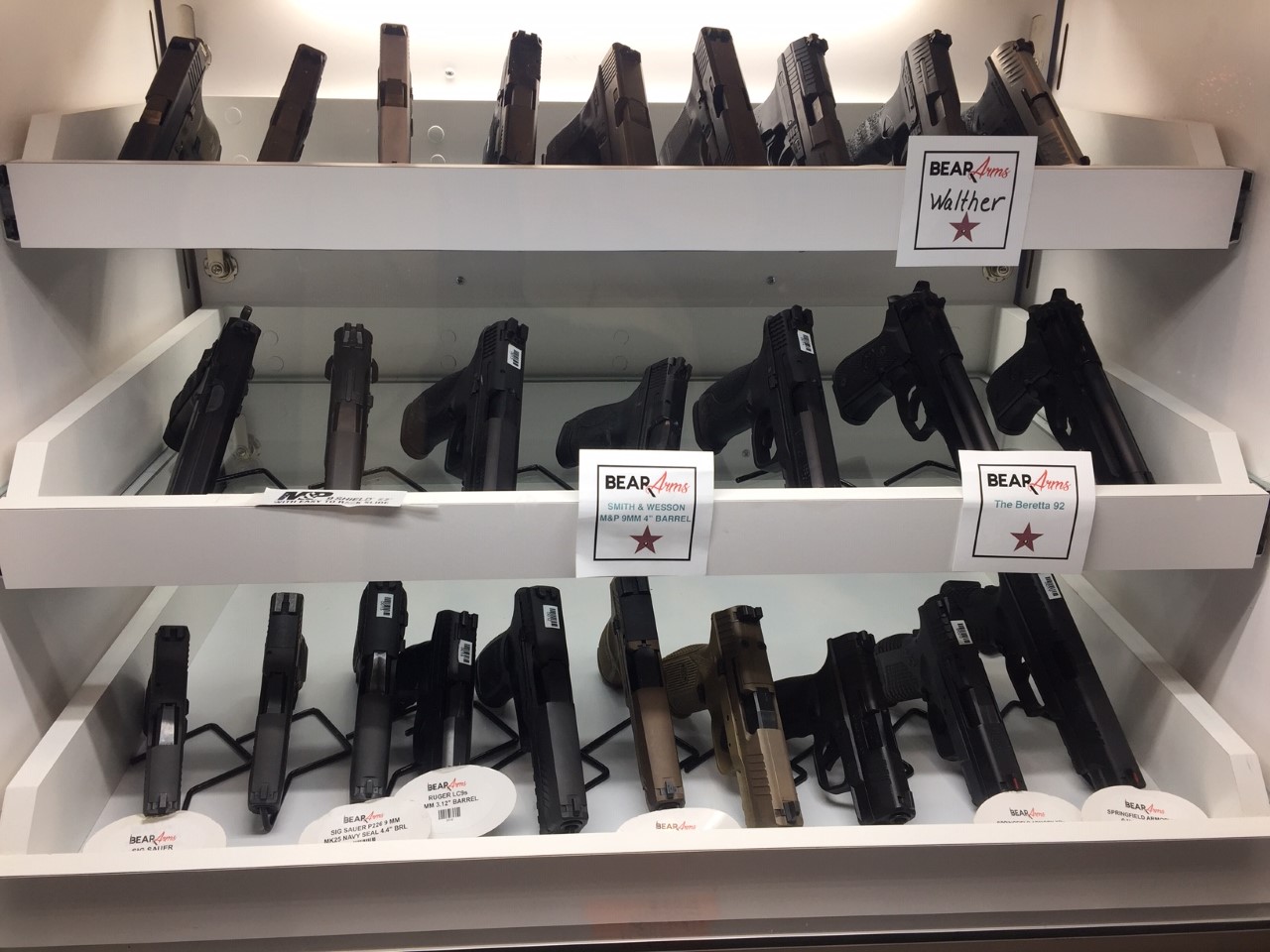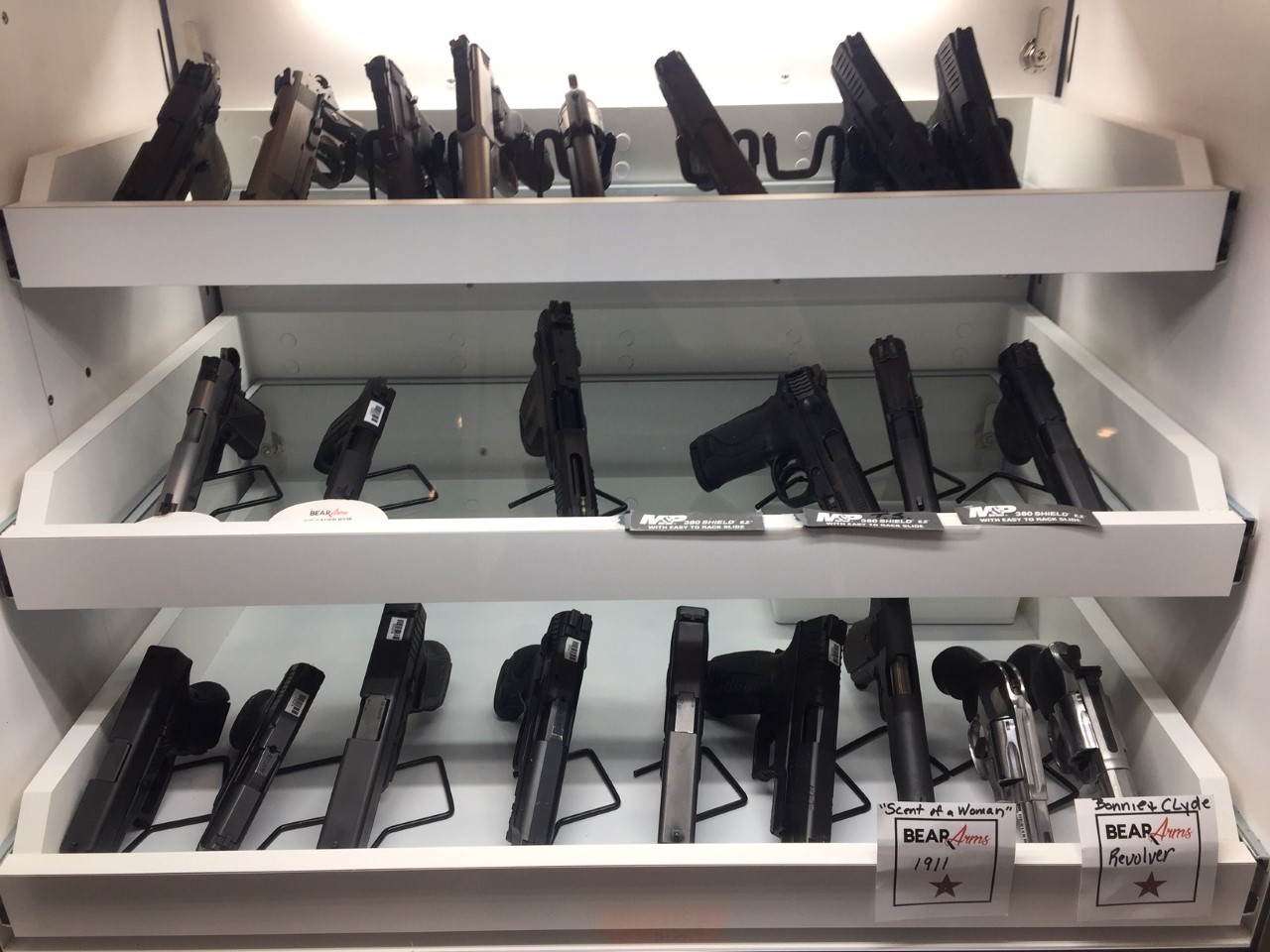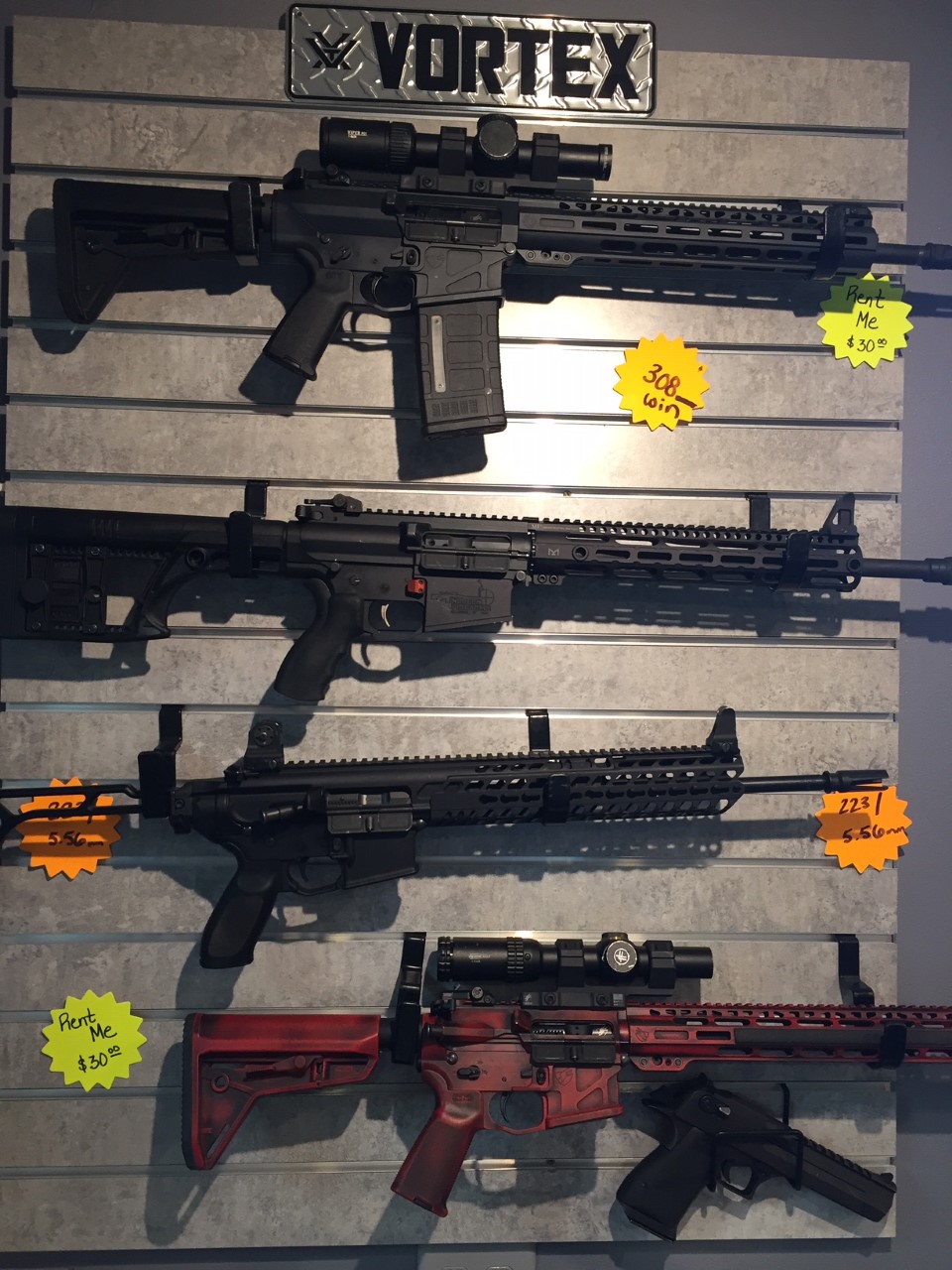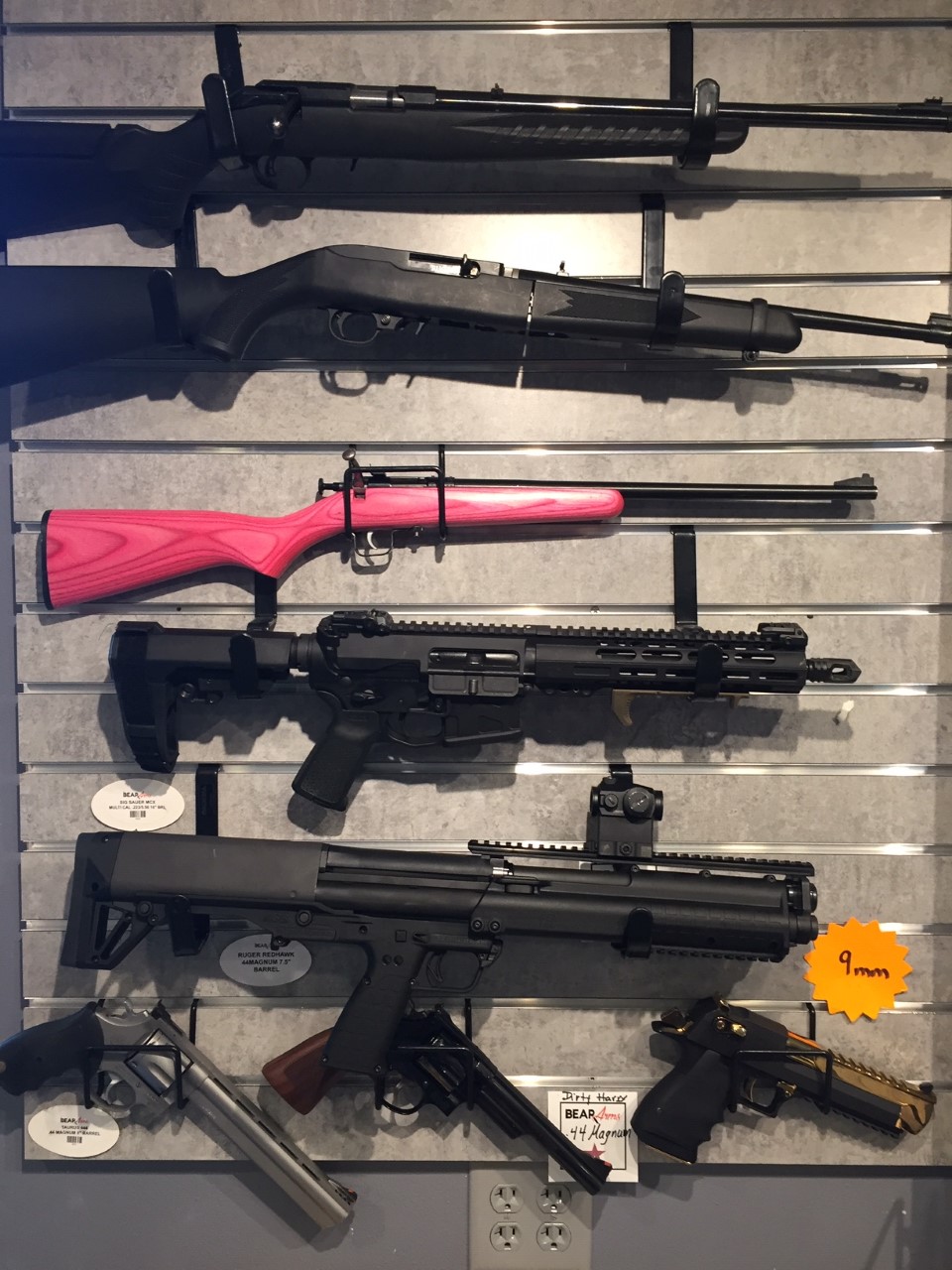 Rental firearm note:
You may only use ammunition purchased through Bear Arms when renting a firearm. To rent a firearm, you must be 21 years of age or older, provide a current
Driver's License or valid I.D., and fill out a waiver.
Bear Arms Is A Federal Firearms Licensee & Transfer Dealer
Have you purchased a gun from another state, through an online dealer, unlicensed private party or auction house? You can have your firearms transferred right here to Bear Arms. Or shipped out of Bear Arms if selling or transferring. As a licensed FFT dealer, we can accept any legally purchased and shipped firearms to our store on your behalf. For details, stop by our shop or give us a call at: 262.478.9111. Bear Arms…the dealer's choice for firearms transfers.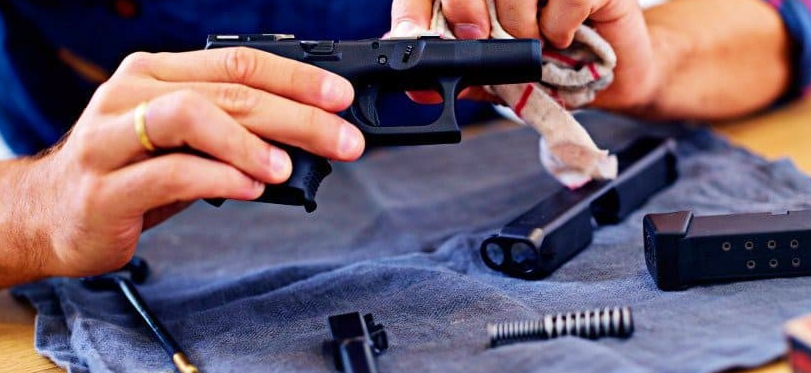 Try Our New Gun Cleaning Service
Keep your firearm in top-notch condition. Have it cleaned by Bear Arms. We'll fieldstrip your weapon, perform a quick inspection and thoroughly clean and dress your firearm so it's ready to go next time you hit the range. Drop your firearm off at our desk for a scheduled pick-up — or with time permitting, we'll perform this service while you wait. 
Price: Members: $25. Non-members: $50. 
American Defense MFG UIC-9
Featuring all of the improvements of the Universal Improved Carbine series along with a short barrel, the UIC-9 uses gen-4 Glock 9mm magazines to provide affordable, controllable firepower in a small package. Optimal for home defense, target shooting, or carbine competitions. Available to rent from Bear Arms, topped with a Vortex Crossfire red dot sight in an ADM MFG quick detach mount.



Come in to Bear Arms to try out a rifle and receive a 10% discount on all ADM rifles and products. 
Watch the video to see it in action

Tactical Wear & Equipment
We are now a proud retailer for Veterans Manufacturing LLC, out of Katy, Texas. Supporting our vets has always been a major objective of Bear Arms.
Veterans MFG is a veteran owned and operated manufacturer of UltraLight Body Armor, Shields, Self-Defense BackPack Inserts, Luggage, Bomb Blast Blankets and many more Ballistic Protection and Body Armor Products.
We are proud to support Vets Manufacturing and we look forward to carrying many of the products they offer in the coming months.